The path to the iPhone 5: a retrospection of features, usage and expectations
15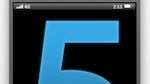 So, the next-gen iPhone is right around the corner and expectations are higher than ever before, but will Apple match them? A day before the iPhone 5 or 4S launches, we'll take a quick retrospective look at what we've seen so far from iPhones and the way Apple innovates.
But not only that - the infographic below gives some precious details about how we use our iPhones. And for those who don't own one, it's also helpful as it gives a great insight on how long you can expect to use your phone each day, how many apps you'd download on average and which apps you'd probably end up using the most.
First when we speak about the iPhone, though, we have to specify which one. Stats show that nearly a half (48.6%) of all iPhone users actually have the latest iPhone 4. The iPhone 3GS is the second most widely adopted Apple handset with a share of 28.2%, trailed by the iPhone 3G with 19.3%. Just as you'd expect, the original Apple iPhone, which no longer receives updates and is stuck at versions prior to the major 4.0 release, is found in only 3.9% of cases. The difference between the
first four generations of the iPhone
is well illustrated in the speed comparison below.
Secondly, the graphic shows that nearly 80% still use
unlimited 3G data
on their iPhones, something which might well change as soon as they switch to the next-gen iPhone, which will probably abide to carriers' revised data policies.
Interestingly, most users also have somewhere between 5 and 30 free apps, and 0 to 10 paid ones. Altogether, the iPhone might not cost that much money though as time - people said they spend an average of
2 hours daily on their phones
.
When it comes to the next-gen iPhone, which we are expecting to see tomorrow, the single thing that will have users upgrading is
extended battery life
. Second on the list were unlimited data and no long-term contracts. Finally, 10% of users are willing to quickly jump to the iPhone 5 if it offers Wi-Fi Tethering for no extra charge.
Those reasons are quite a revelation for geeky folks actually as dual-core processors, 3D features and most avant-garde technologies in that order are far behind in the minds of the general public.
The data comes courtesy of PaidViewpoint.com and is based on public feedback from 1,00 US iPhone owners older than 18, collected on market research platform AYTM this September, so the numbers are definitely up to date. We wouldn't take it as statistically proven, though, as some of the data subsets might not be statistically significant. Nonetheless, it's worth a look and a thought - what will it take for you to jump on the iPhone 5 ship?