Apple allegedly fronting Sharp north of $1 billion to make the high-resolution displays of its future
9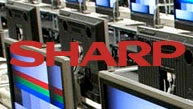 MF Global FXA Securities wrote in a sales note to clients today that Apple is planning to invest north of $1 billion into new display production facilities at Sharp's Kameyama plant in Japan. The rumor about this has been going on for a while, and at the end of last year Japanese media wrote that Apple is choosing between Toshiba and Sharp as new display suppliers, trying to break away from LG and Samsung. As of December last year,
Toshiba was seemingly the frontrunner
, and a $1.2 billion investment was rumored to go into its own plants, but the company subsequently debunked this info, though it might now be an alternative supplier.
As we wrote yesterday,
Sharp has been probed to be the default high-resolution display supplier for the iPad 2 Plus
, but eventually Apple wasn't cosher with the price tag of those displays. We also know from Sharp itself that its new low-temperature polysilicon (LTPS) displays allow for higher resolutions and less power drag than the current display on the iPhone 4, for example, which uses LTPS of the previous generation. Coupled with its homebrew invention of LCD screens that use oxide semiconductor, dubbed IGZO,
Sharp has obviously won the heart of Apple
, despite that
Toshiba already demoed a 4" LCD screen with 720x1280 pixels
of resolution. We are reposting Sharp's own words from last quarter's earnings report:
"
Meanwhile, in mobile LCDs, we will accelerate conversion of production lines at the Kameyama Plant and a shift to growth areas, including LCDs for smartphones and tablet terminals. At the same time, we will work to commercialize mobile LCDs using oxide semiconductor, InGaZnO (IGZO), developed in collaboration with Semiconductor Energy Laboratory Co., Ltd. This will allow us to create high value-added LCDs for next-generation mobile devices, featuring high definition, thin profile and low power consumption, which will contribute to enhancing the competitiveness of our LCD business.
"

Sharp's state-of-the-art Kameyama LCD plant
Sharp's stock went up 2% on the news, since a significant investment from Apple means guaranteed future revenues. Considering yesterday's rumor, though, that Apple is postponing the next iPad because Sharp's high-res tablet screen still comes too expensive, and LG or Samsung couldn't supply enough yield, how profitable will this venture be for Sharp remains to be seen.
Apple is known for twisting the hands of suppliers to obtain the most favorable pricing, and it is such a large customer that it usually does, leaving component manufacturers and assemblers like Foxconn with single digit profits. Helping Sharp retool its plants for the next generation screens that are to go into the iPhones and iPads of the future would mean that either it wants Sharp to add capacity for the millions of future gadget sales, or it is supplying expensive equipment that the Japanese otherwise wouldn't buy, in order to drive the production price down, or maybe both.
Apple is no stranger to buying equipment or building plants for suppliers, in order to ensure adequate supply of parts with consistent quality, but the moral of all these Sharp rumors these days seems to be that
Cupertino is trying to break away from LG and Samsung with everything
, including screen supplies. We don't blame it, considering that both South Korean companies are competing with Apple on the Android arena, but we'd wager to guess that Sharp's displays produced in a Japanese plant will come more expensive than some of the Chinese production by Samsung and LG, for instance, which would eat into Apple's profit margins, so Cupertino might be taking measures to keep costs in check.
source:
Reuters