The new Surface Pro will arrive in December says Microsoft executive
15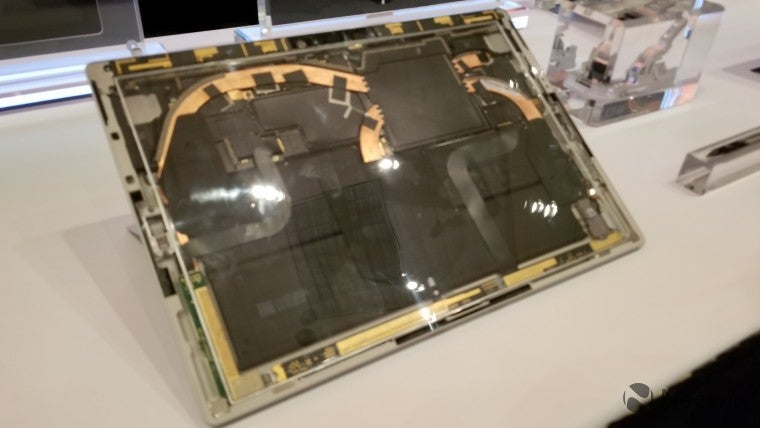 The new Surface Pro powered by the Intel Core i5 has built-in LTE support as seen by the six antenna at the top of the slate
Back in May,
Microsoft unveiled the sequel to the Surface Pro 4, which it called "the new Surface Pro."
Not different enough to earn the Surface Pro 5 moniker, you still might want to call several versions of the tablet the
Surface Pro LTE
. Models powered by the Core i5 will include built-in LTE connectivity for the first time in Surface Pro history. That limits the LTE support to Surface Pro tablets carrying 4GB or 8GB of RAM, 128GB to 256GB of SSD storage, and an Intel HD Graphics 620 GPU. As a comparison, the top of the line new Surface Pro model powered by an Intel Core i7 processor features 16GB of RAM, and 1TB of native storage.
If we can repeat ourselves for a second, no previous Surface Pro model has even offered built-in support for LTE. Only the ARM based Surface models that were powered by Windows RT gave users LTE connectivity without requiring the use of a dongle.
Slightly over four months have gone by since the new Surface Pro was unveiled. And during that period of time, nary a word was spoken about the new model. Well, that changes right now. At Microsoft Ignite 2017 in Orlando, an executive from Redmond stated that the new Surface Pro will be released early in December (December 1st, perhaps?). Keep in mind that this was not an official announcement, but it is the only information we have to go on for the release of the next Surface Pro slate.
More information about the Surface Pro LTE models will reportedly be revealed next month at the Future Decoded event. To be held in London, the conference will feature a keynote speech from Surface chief Panos Panay.
source:
Neowin
via
SlashGear