The new HTC Sense interface: what's so new about it?
31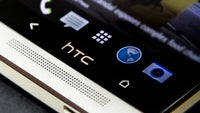 So, the HTC One is now official, meaning that the Taiwanese company has a new flagship Android smartphone to make us go "wow" with. What makes it so cool, you ask? Well, there's plenty to love about the device, ranging from its outstanding build quality to the powerful hardware tucked under its hood.
But software is also an essential part of a smartphone's user experience, and HTC is well aware of that. That's why the One's makers decided to overhaul the Sense user interface and change it in accordance to what smartphone owners use their devices the most.
The result is a new Sense UI – simpler, built from the ground up around the idea that people want quick access to information that interests them the most. HTC BlinkFeed is its highlight feature, accessible the very instant you unlock the device's screen. HTC Zoe is also in tow, allowing users to bring their image gallery to life with great photos and videos. But what do these features do exactly? Read along to find out!