The most important events in tech in the first half of 2012: here's what happened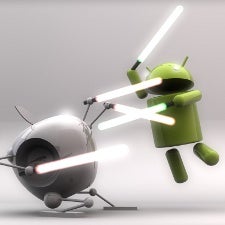 Time just flies - we still feel like the year has just started, but reality is that
2012, believe it or not, is halfway over
and we're now in the second half of the year. In the past six months, we've seen some great products we only dreamed of. First came the third-gen iPad with a screen packing 2048x1536 pixels of resolution, effectively beating our wildest dreams, and then the Samsung Galaxy S III finally arrived and it's the exact beast of a smartphone we all waited for.
In platforms, Apple and Android cemented their lead leaving no space for others and occupying virtually all of the market. So, let's take it from here and recap what happened in the first half of the year. Also, we'd like to hear from you, our readers - which of all those events was the most important one for you? If you had to go back through these past six months in technology, can you pick a single event that will shape the future?
We're looking forward to your answers in the poll below and we'll publish the results by the end of the week!
Here is what happened in the first half of 2012