The most anticipated gadgets of 2017
22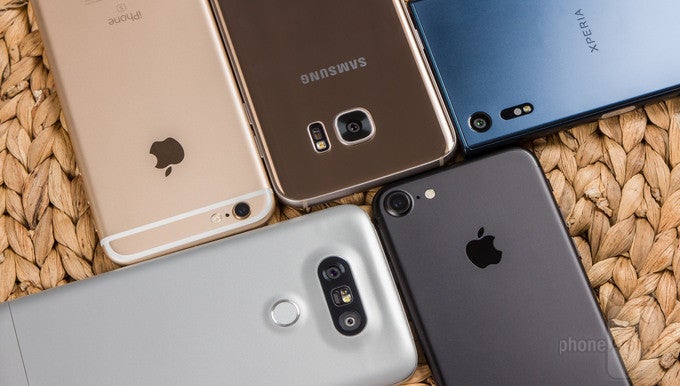 2016 brought us some very refined products. Now it's time for the new gadgets of 2017 to step up a gear and deliver some much needed innovation.
After a booming 2015, last year proved to be a bit of a letdown. Minimal growth, stagnation and decline were the most appropriate words to describe the situation with sales of smartphones, tablets, and wearables alike.
Smartphone manufacturers generally didn't go wild in terms of innovation, and instead refined their products with the latest hardware and better designs. The tablet hype has all but disappeared in 2016, so it's understandable that we didn't see many new models being introduced. As for smartwatches, sales mostly plummeted throughout last year, apart from Q4 when the Apple Watch 2 reportedly did well.
Despite the doom and gloom of the previous year, there is much to expect in the coming months. Several big companies promise to shake things up with their upcoming flagships, while the recent tablet drought may result in more models popping up this year. Demand for wearables could also increase, as the new devices will likely come with increased battery life and functionalities. With January already behind us, we can't help but feel ecstatic that we're a month closer to the debuts of some of the most anticipated gadgets of 2017. Without further ado, let's see what this year has in store for us!
Disclaimer:
As most of the devices here are not yet officially introduced to the public, we will be using leaked renders, concept images or pictures of current models to give you an idea of what they might look like when released. These visual representations are likely to differ from the original products. Our chart is arranged chronologically, starting with the gadgets that are closest to their respective premieres.
Android Wear 2.0 and LG smartwatches
Expected announcement date: February 9, 2017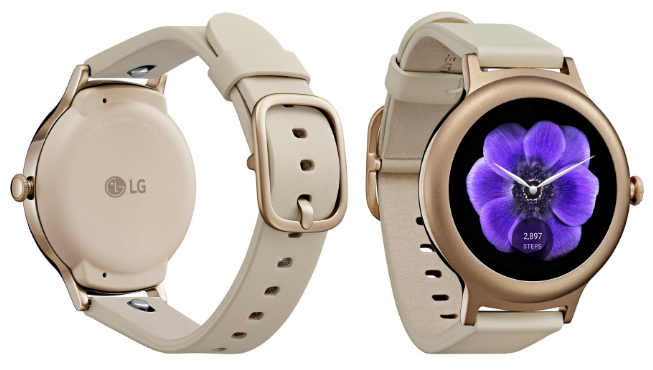 The LG Watch Style
Android Wear 2.0
is very much around the corner. The major smartwatch update will have its premiere on February 9th alongside the
LG Watch Sport and LG Watch Style
. These will be the first two intelligent timepieces to come out of the box with Android Wear 2.0 pre-installed. LG and Google have teamed up to develop these smartwatches, which means that they will be deeply integrated with Google Assistant. It is rumored that the smaller LG Watch Style will cost around $250, while the larger Watch Sport will be priced at $350. However, a bigger screen size won't be the only difference between the two timepieces, as the Watch Sport will come with LTE, NFC, a heart-rate monitor and GPS.
LG G6
Expected release date: February 26, 2017 @ MWC
Although LG attempted to shake things up with the modular design of the LG G5, the handset sold very poorly and the concept it promoted ultimately failed to catch on. As a result, the South Korean firm has reportedly changed tactics, and the new LG G6 is expected to be a more "traditional" smartphone. It is speculated that the G6 will be waterproof, sporting a Quad-HD display with an
aspect ratio of
2:1, with dual cameras at the back and a front module that will be a combination between a selfie camera and an iris scanner. We're very curious to see what LG has in store for us at MWC.
Nokia P1
Expected announcement date: February/March 2017 @ MWC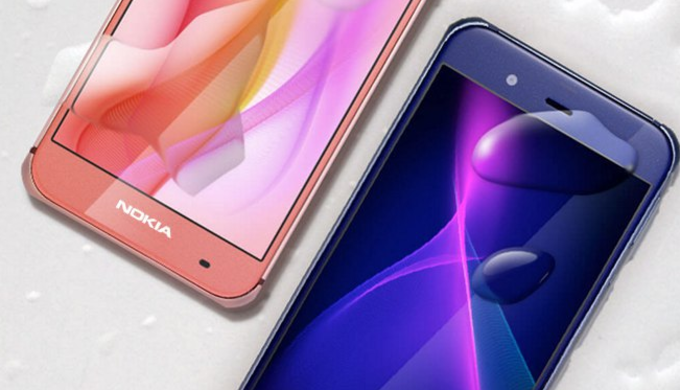 Press render allegedly showing off the Android powered Nokia P1
HMD Global – the company in charge of developing and marketing Nokia Android phones – has already confirmed its presence at MWC. We don't know what exactly is going to be announced, but rumor has it that a premium Nokia handset powered by a Snapdragon 835 could potentially steal the show. Several other phones are also rumored to sport the latest CPU from Qualcomm, but other sources suggest that Samsung has effectively hoarded most of the produced units for the Galaxy S8. The rumored model is called P1, and is based on the Sharp Aquos Xx3 which launched in Japan roughly six months ago. Apart from Qualcomm's latest high-end chipset, it is speculated that the device will rock a 22.6 MP rear camera, 6 GB of RAM and up to 256 GB of internal memory.
BlackBerry Mercury
Expected announcement date: February/March 2017 @ MWC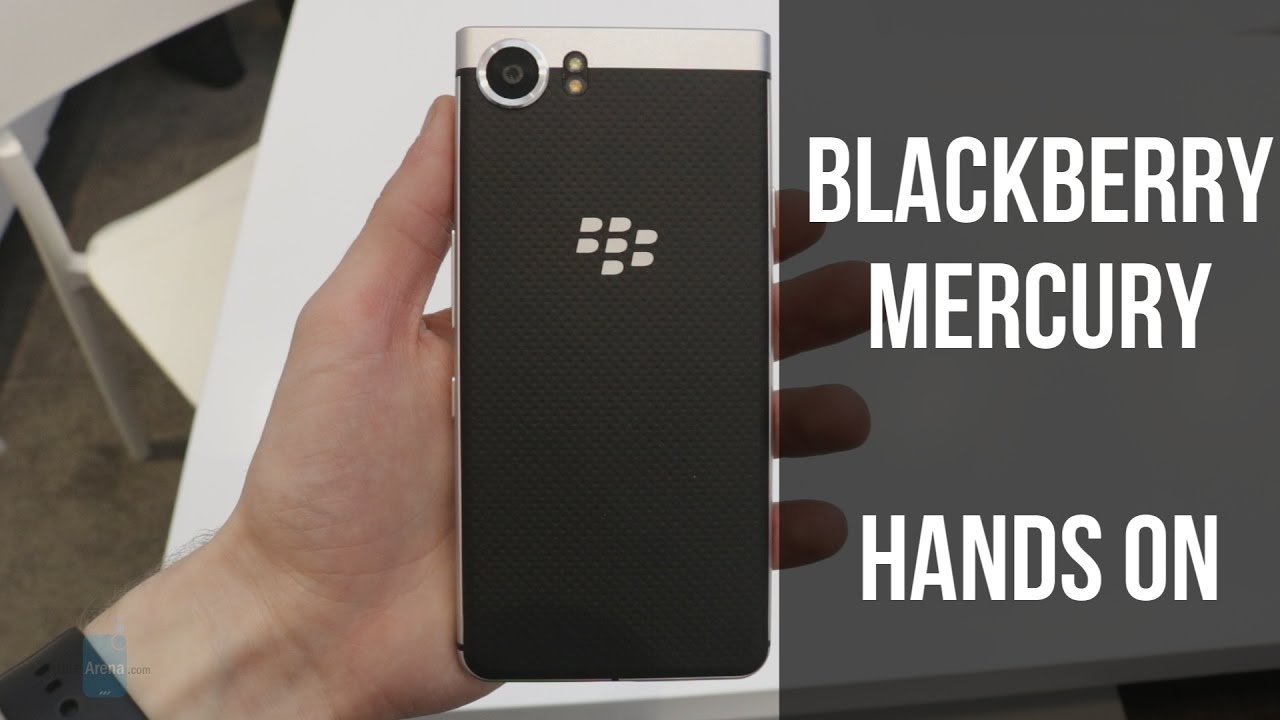 TCL, the company that bought the rights to the BlackBerry brand, was kind enough to let us have a hands-on demo with an early version of its upcoming smartphone. Code-named Mercury, this handset features an actual physical keyboard which will undoubtedly strike a chord with longtime BB fans. TCL has not disclosed any details about the specs and capabilities of the device but are expected to do so at MWC.
Huawei P10
Expected announcement date: February 26, 2017 @ MWC
Huawei is not a name that you hear too often in the US, but it would be an understatement to say that the firm has been successful in Europe and Asia. The Chinese company has risen to become the 3rd largest phone maker in the world, and we're eager to see what it has in store for us at MWC. The Huawei P10 is expected to succeed the P9 as the 2017 Huawei flagship, and we expect a more refined dual-camera system and a stylish metal build.
Sony Xperia 2017 Edition
Expected announcement date: February/March 2017 @ MWC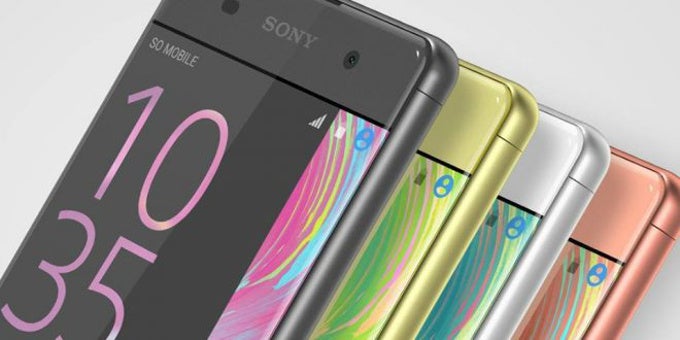 Until recently, we knew very little about Sony's plans for MWC but a massive leak from late January revealed that the Japanese tech giant will bring out the big guns at the show. The company that invented the Walkman and PlayStation is rumored to announce a whole bunch of new phones, the jewel of the crown being Yoshino - a code name for Sony's next Xperia flagship. If the leak is to be trusted, the phone will pack a 5.5-inch 4K display and will be powered by the Snapdragon 835 system chip working along with either 4GB or 6GB of RAM.
Samsung Galaxy Tab S3
Expected announcement date: February 26, 2017 @ MWC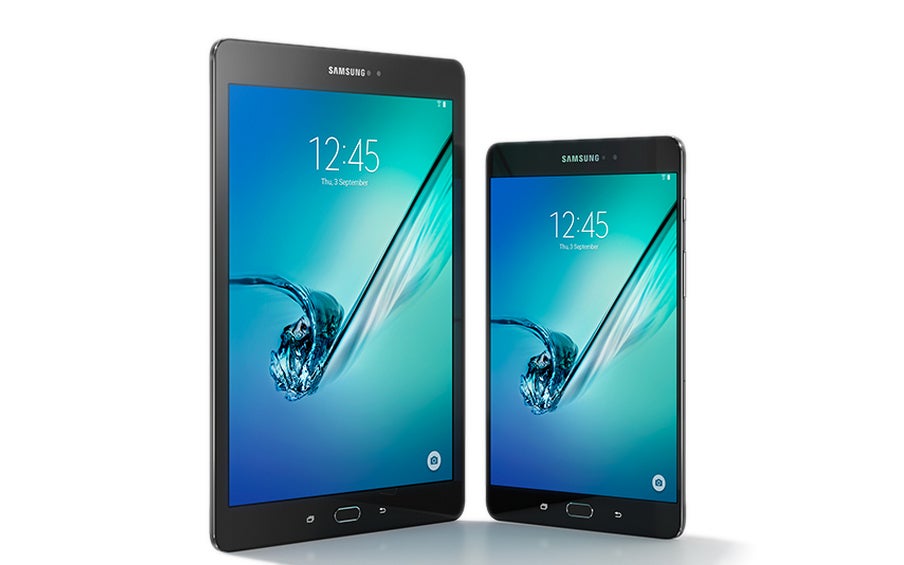 The Tab S3 will reportedly look very similar to last year's Tab S2.
Unfortunately, Samsung confirmed that it won't be able to show the Galaxy S8 at MWC, but the world's largest exhibition for the mobile industry might be the perfect stage to announce the next tablet of the Galaxy Tab S line. Samsung has been very secretive when it comes to its tablets over the last few years, so there isn't that much information on the upcoming Galaxy Tab S3. What we do know, however, is that the Tab S3 is likely to borrow a lot of hardware from the Samsung Galaxy S7.
iPad Air 3 & iPad Pro 2
Expected announcement date: March 2017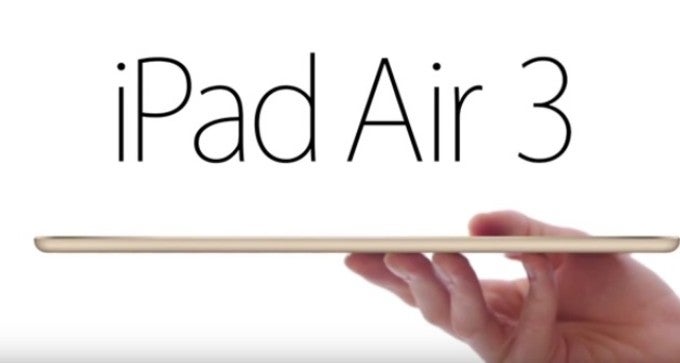 Apple abandoned its traditional October launch for the iPad in 2015, and instead announced a new iPad Pro model alongside the iPhone SE in March, 2016. We expected that Cupertino will introduce the iPad Air 3 at a later stage of the year, but it was also a no-show in Apple's September and October 2016 events. Some people believe that Apple decided to pull the plug on the iPad Air series, but nothing has been officially confirmed so far, which leads us to believe that we may see a new Air tablet coming our way in a couple of months. Analysts are speculating that this year there will be three new iPads: a 9.7-inch model that will replace the iPad Air 2 as the new entry-level Apple tablet; a 10.5-inch iPad Pro to succeed the previous 9.7-inch version, and an all-new 12.9-inch iPad Pro. The gadgets will most likely be announced in March, but if we take production time for the three models into account, they could potentially hit the shelves during the second half of the year.
Samsung Galaxy S8 and S8 Edge
Expected announcement date: March 29, 2017
Samsung may have messed up with last year's Galaxy Note 7 disaster, but the South Korean tech giant has the perfect opportunity to regain customer trust and achieve a grand slam with the Samsung Galaxy S8. The company seems to have taken the right steps and pledged to improve its quality assurance process, thus delaying the launch of its flagship by one month. There have been
a lot
of leaks for the device and all of them indicate that we're about to witness something truly exceptional in late March. To summarize: the S8 will come in two sizes - the regular version will sport a 5.8-inch screen, while the S8 Edge will boast a 6.2-inch display, both of them being pressure sensitive. The two phones will have an all-screen design which means that they won't be much larger than the previous S7 models, despite the increased screen real estate. Other features include Snapdragon's 835 chipset, a new AI assistant called Bixby, a rear fingerprint scanner and a DeX docking mode that allows the S8 to connect to an external monitor and work as a desktop.
Xiaomi Mi 6
Expected announcement date: Spring 2017
Chinese smartphone maker Xiaomi is preparing a follow up to last year's well-received Mi 5. Its successor - the Mi 6 will reportedly come in three different variants - Xiaomi Mi 6 Youth, Standard and Premier. The main differences between the three versions are expected to be in the hardware department, with improvements in CPUs, RAM and internal memory coming with the Standard and Premier. All three devices are rumored to sport a Quad-HD display, but some sources have suggested that the Mi 6 Premier will rock a Dual Edge curved OLED screen and a ceramic backplate. The world's 4th largest handset manufacturer has decided to skip next month's MWC, so the device is likely to be announced sometime in the first half of the year.
Microsoft Surface Pro 5
Expected announcement date: Spring 2017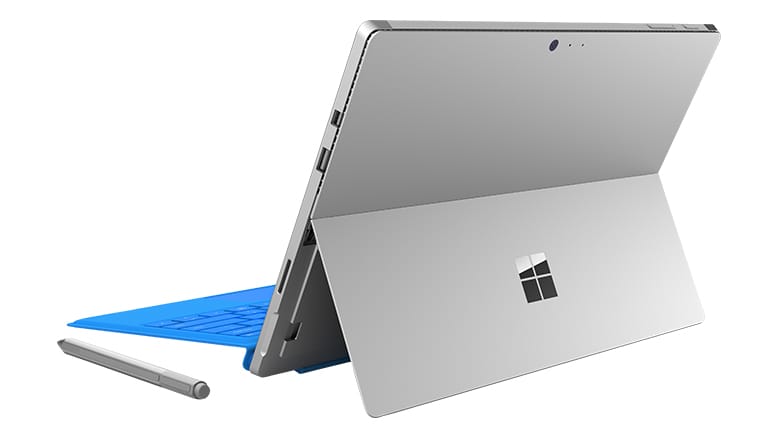 Microsoft's Surface series have been a breath of fresh air in the otherwise stale tablet market. Although October is the time of the year in which a new Surface tablet is typically introduced, we do have reasons to believe that a new Surface Pro might be announced this Spring. Microsoft is planning to release two massive patches for Windows 10 in 2017 - a "Creators Update" that will emphasize on VR, third-party app integration, and improved 3D tools will be released in April, while an additional, mobile oriented update is expected in the second half of the year. If we assume that Microsoft will finally unveil the mythical Surface Phone in 2017, the time to do that would be with the mobile-focused update. This leaves the Creators Update in April as the perfect occasion for the introduction of a new Surface Pro 5. Analysts predict that the Surface Pro 5 could come with a 4K screen, improved Surface Pen and a complete switch to USB-C ports. Intel's latest Kaby Lake chips are also likely to be featured in the new tablet, effectively making it the most powerful device in the category.
HTC Ocean
Expected announcement date: Spring 2017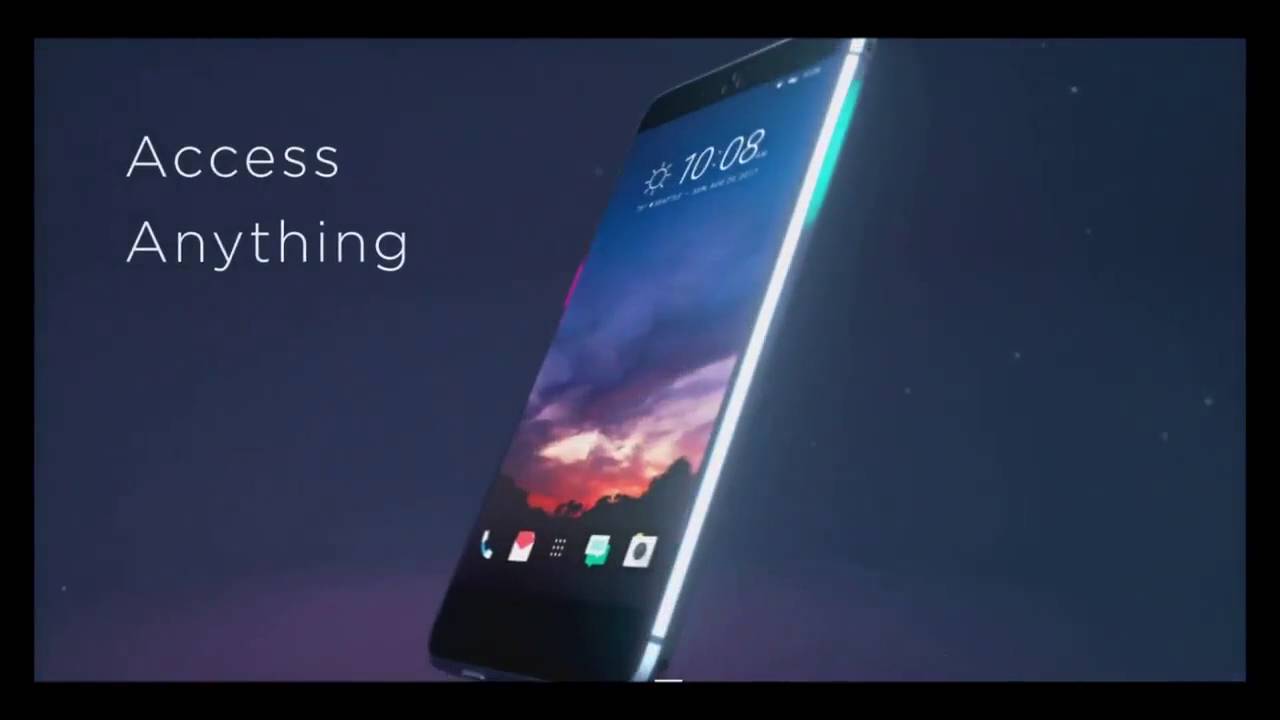 It's no secret that HTC's mobile division is on proverbial life support: its troubled financial condition and shaken positions with US carriers (its HTC 10 has been quickly discontinued at many carriers) spell a future full of uncertainties. However, information from various sources suggests that the company has shown resilience and is in fact cooking up another premium smartphone for this year. The expected 2017 HTC flagship, the HTC Ocean is rumored to star a few innovative features like a swipe-sensitive side that you can use to control volume. With close integration with Google Assistant and an expected dual-camera setup, the HTC Ocean is likely to premiere this Spring.
OnePlus 5
Expected announcement date: Summer 2017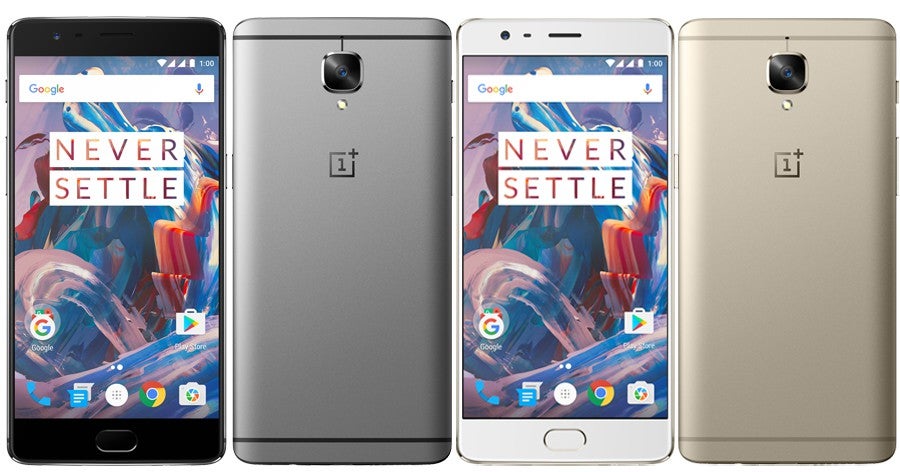 OnePlus 3 and 3T were some of the most impressive phones of 2016
If we have to name one company that managed to wow us in 2016, it's gotta be OnePlus. The company has always produced great value-for-money phones, but last year's OnePlus 3 and 3T models were something special. We've seen big demand for both handsets, as they are slim, stylish, with top-notch hardware and ultra-fast charging, while going for less than $450. Due to Chinese superstition, OnePlus is likely to skip the "4" and introduce OnePlus 5 this Summer, with the latest iteration of the device rumored to feature a premium ceramic body and the latest hardware.
Samsung Galaxy Note 8
Expected announcement date: August 2017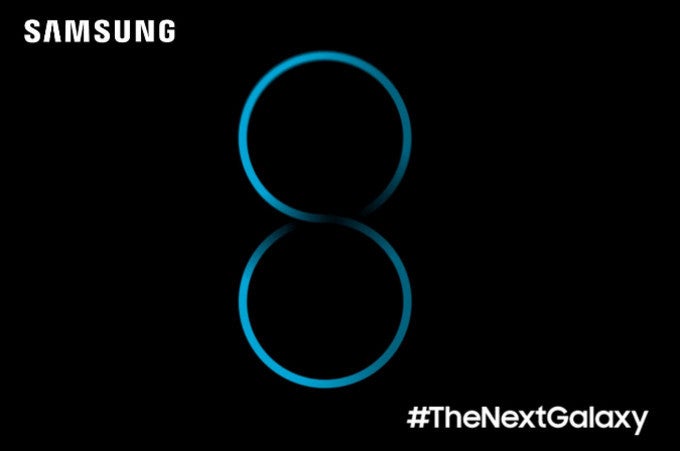 Many people wondered if Samsung would ditch its phablet line after last year's massive recall of the exploding Note 7. Fortunately, the head of Samsung's mobile division, D.J. Koh, dispelled these fears and promised to bring a "better, safer and very innovative Note 8". One South Korean official from the electronics industry has also hinted that the new Note 8 will likely feature a 4K resolution display with advanced VR capabilities, which will be used in conjunction with the Gear VR wearable. The upcoming handset will also come with a new S Pen stylus and will likely be the second smartphone to host Bixby, Samsung's new AI assistant.
Amazon Fire tablets
Expected announcement date: September 2017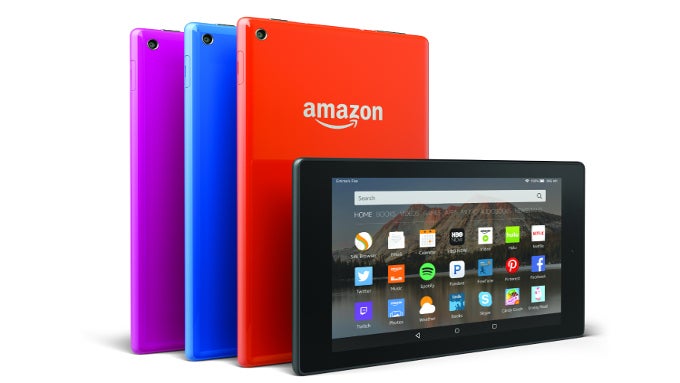 Amazon routinely updates its Fire tablet line each September. Last year was no exception, as the e-commerce company introduced the Amazon Fire HD 8 which came with boosted internal storage, battery life and RAM. Amazon Fire 7 and Fire HD 10 were the other two tablets that made their debuts alongside the original HD 8 in 2015, but they didn't get an upgrade last year. As such, we believe that at least one of them is next in line for a refresh, with the most likely candidate being the Fire 7. This is due to the fact that the gadget is famous for being a decent and very cheap Android tablet that sold very well during the holiday season.
Apple Watch 3
Expected announcement date: September 2017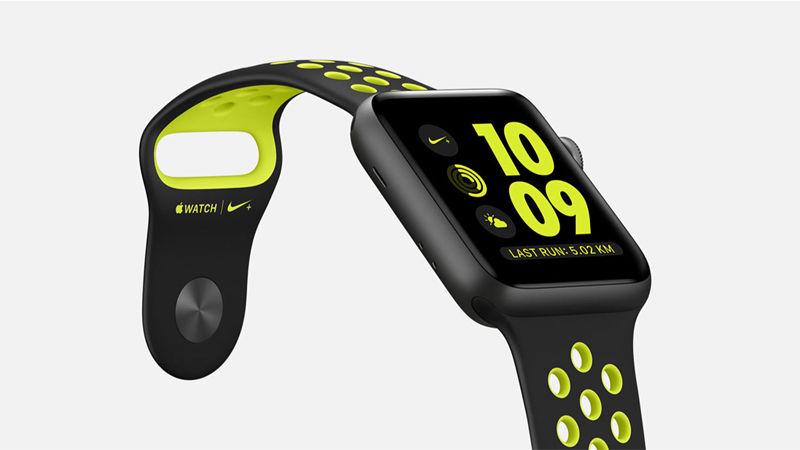 The Apple Watch may be the best-selling smartwatch to this day, but there is still much room for improvement with the device. Cupertino's current-gen wearable suffers from battery life issues and isn't exactly a high performer, so these are the areas that Apple is most likely to focus on for the Watch 3. Other rumored key features for the upcoming timepiece are the inclusion of cellular connectivity, modular straps and more advanced sensors. The Apple Watch 3 is likely to premiere alongside the iPhone 8 in September.
Apple iPhone 8
Expected announcement date: late September 2017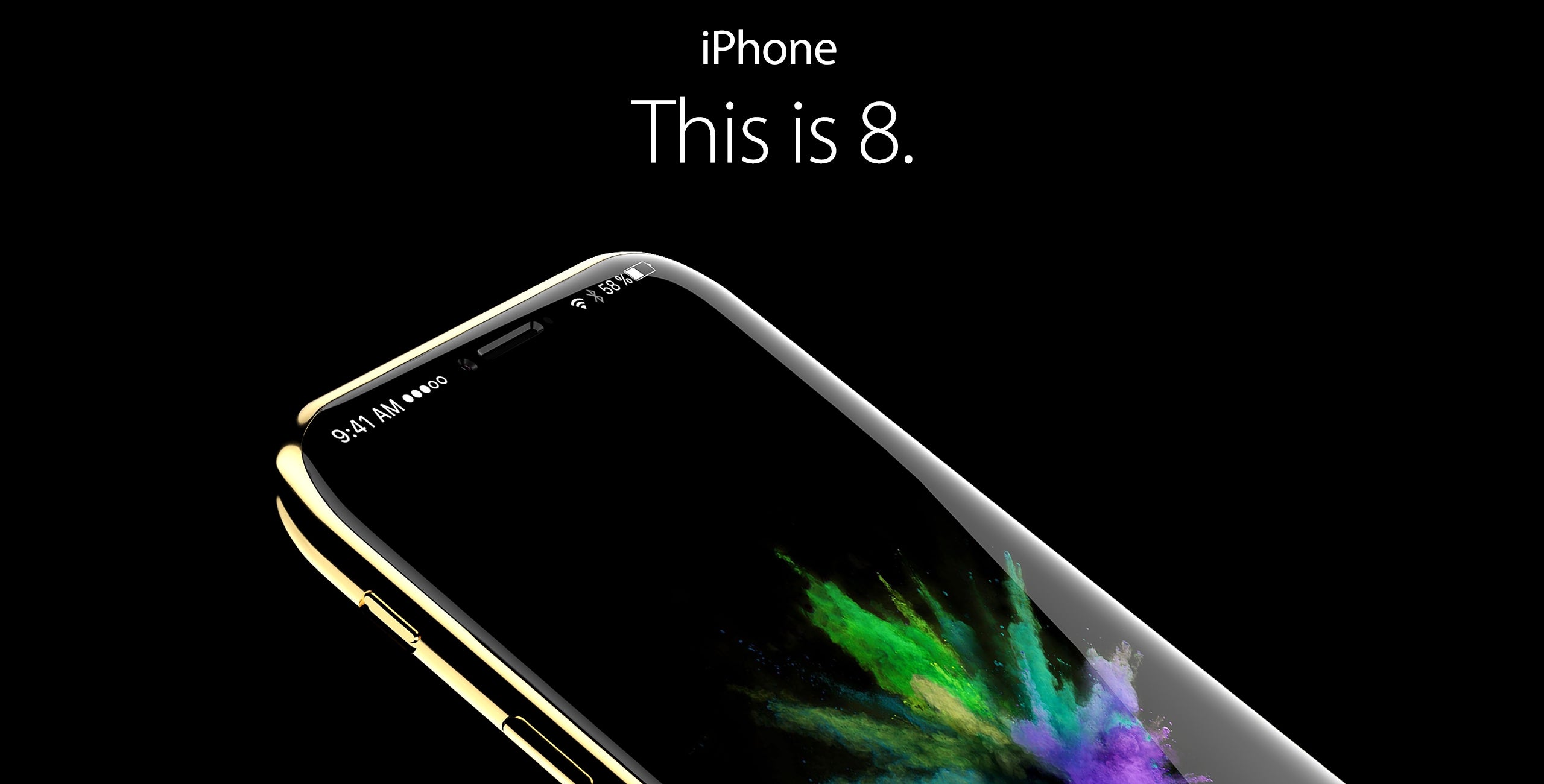 An iPhone 8 concept by Handy Abovergleich
2017 is destined to be a very special year for iPhone fans. This year marks the 10th anniversary of the world's best selling smartphone, so we are expecting to see a huge redesign of the device. The rumor mill has been in overdrive for quite some time now, despite the fact that we're more than 7 months away from the announcement of the new iPhones. The sauciest gossip suggests that Apple is cooking up a third, super-premium version of the handset in order to commemorate the occasion. It is reportedly going to shake things up by introducing a new all-glass design, a curved OLED display, a dual-camera like the iPhone 7 Plus, and most definitely multiple other features that Apple will unveil in September.
Google Pixel 2
Expected announcement date: October 2017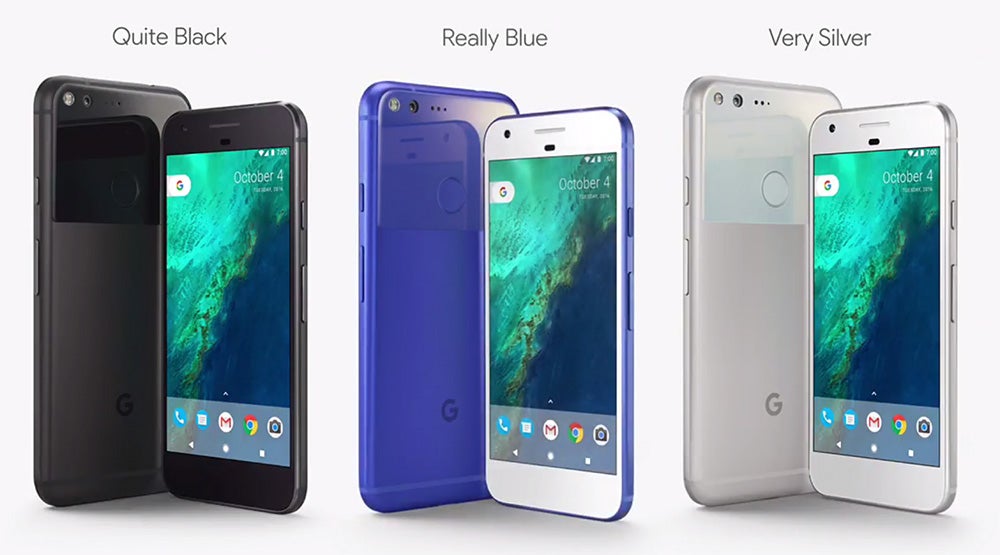 Google's latest Pixel handsets have been selling like hotcakes. Both phones quickly went out of stock at Best Buy and the Google Store, as customer demand is currently greater than the supply. It seems natural to assume that Google has a successor to the Pixel in the works, and even though both versions of the device hit the shelves rather recently, several rumors about the Pixel 2 have already emerged. The most notable improvements are expected to come in the camera department, as the company will likely focus on perfecting low light photography. Sources also claim that Google is testing multiple Pixel 2 models with Qualcomm and Intel chips, and the company is still undecided on whether to make the future handsets waterproof. Additionally, a budget "Pixel 2B" version of the phone will also be released. It is scheduled to premiere "alongside or shortly after the Pixel 2" and is aimed at emerging markets, with the goal of bringing the "Google experience and Google Phone" outside mature markets.
Microsoft Surface Phone
Expected announcement date: October 2017
The last gadget on our "most anticipated" list is also the most mysterious of the bunch. Speculations about the elusive Surface Phone have been circulating for more than 4 years, so no one can really predict when or what will actually be unveiled. The latest reliable source of information is an interview that Microsoft CEO Satya Nadella did with the
Australian Financial Review.
Back in November, Nadella said that Microsoft is working on the "ultimate mobile device" which will be very different to standard contemporary smartphones. Since then, a Microsoft patent application from this January has stirred some controversy. The application describes a 2-in-1 foldable device that is supported by a flexible hinge structure. Supposedly, this gadget will act both as a tablet and a smartphone, which falls in line Redmond's promise to bring something unique to the table. However, if this turns out to be the company's vision for the Surface Phone, it may have to release the device sooner rather than later, as
Samsung
and
other big corporations
are also actively looking into this technology.
Recommended Stories