Apple and Google reportedly partner with LG Display on flexible OLEDs for foldable devices
18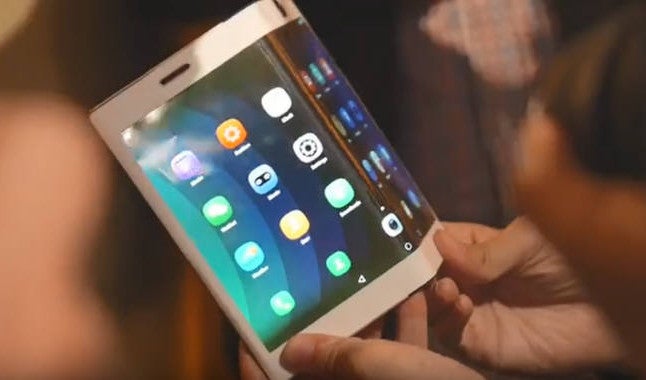 This outward foldable device concept from Lenovo may be a harbinger of things to come
Samsung's near monopoly on OLED display supplies might be challenged a year from now, as Apple, Google and Microsoft are reportedly partnering with LG on the production of flexible OLED panels. While Apple's name comes as no surprise here, as it is heavily rumored to introduce an
OLED iPhone 8
next year, and is trying to diversify its screen suppliers, the fact that Google and Microsoft may be in the mix raises some eyebrows.
As per the source of this rumor, Google is interested in flexible OLEDs for future iterations of its Pixels, while Microsoft is actually shopping for Surface line ideas. In any case, there are three powerful potential customers with money and enthusiasm to burn, so LG is said to take the opportunity, and be ready for mass production by 2018.
The other important tip here is that those LG flexible displays are meant to be used into foldable devices, with a mechanism that keeps the screen stretched over the outer surface. Samsung has been developing such panels for a while now, allowing the OLEDs to bend numerous times without picture deterioration at the folding area, but it's the first time we are hearing LG might be up to something similar.
In any case, it seems that we will be encountering much more unorthodox shapes and forms in phones going forward, which can only benefit the end users, if done right. Needless to say, LG Display has denied commenting on its future customers.