The launch of iPhone 6 means you can now buy an iPhone 5s for $99 on contract, and an iPhone 5c for free
21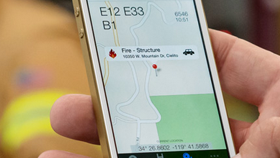 As always whenever Apple announces new iPhones, older models get significant price cuts. Today, the Cupertino giant announced the
iPhone 6
and
iPhone 6 Plus
, which means that last year's
iPhone 5s
and
iPhone 5c
are now cheaper. Thus, you'll be able to buy the iPhone 5s starting at $99 on contract (down from $199), and the iPhone 5c for free (down from $99). Mind you, this free iPhone 5c is the 8 GB model. As for the
iPhone 4s
, which was the only free iPhone until today, it looks like this is finally being phased out. Well, it was about time - it's a three year old device.
The Apple Store hasn't been updated yet, but we assume this will happen in the next few hours to reflect the new prices for the iPhone 5s and iPhone 5c.
As we already told you, the brand new
iPhone 6 and iPhone 6 Plus will be launched
on September 19, with pre-orders beginning this Friday, September 12. The iPhone 6 (which sports a 4.7-inch display) will be offered starting at $199 on contract, while prices for the iPhone 6 Plus (the largest iPhone ever, featuring a 5.5-inch screen) start at $299.
Are you buying any of the two new iPhones, or do you plan to save some cash and go for an older (and smaller) model? Let us know in the comments!