The kings of storage space: smartphones with 128 GB of internal memory
21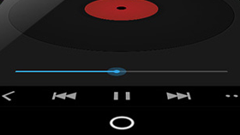 In case you haven't noticed, we've reached the point where a smartphone can offer the same amount of storage space as a decent laptop. In the near future, we'll even see
mid-range smartphones with 128 GB of built-in memory
, as Samsung recently developed a new NAND flash chip with that in mind. Of course, all this was inevitable, as high-end handsets with 32 GB of internal memory have been around for quite a while.
Right now, though, there aren't too many smartphones that provide 128 GB of storage space. But we've searched for the ones that do, and we're presenting them below, in chronological order (the presence of some of them here won't surprise anyone):
Released in China in October 2013, the Meizu MX3 is the world's first smartphone to offer 128 GB of internal memory (sure enough, it also has versions with lower storage capacities). The handset sports a 5.1-inch display with Meizu's weird 1080 x 1800 pixel resolution, and comes with the company's own FlyMe UI. Other features include a Samsung-made Exynos 5 Octa 5410 processor, 2 MP front-facing camera, 8 MP rear camera, 2 GB of RAM, and a 2400 mAh battery. While you can buy a Meizu MX3 from Amazon, the 128 GB variant is available only in China.
The Nubia X6 was introduced in the first half of 2014, becoming the first ZTE handset with 128 GB of storage space (32 GB and 64 GB variants also exist). The X6 is a huge device, measuring 179.5 x 89 x 7.9 mm, weighing 215 grams, and offering a 6.4-inch 1080 display. Unlike the Meizu MX3, ZTE's smartphone has a microSD card slot, and is powered by a Qualcomm Snapdragon 801 processor. The 128 GB model can't be found outside of China.
Launched in September last year, the iPhone 6 - which we're all familiar with - comes in 16 GB, 64 GB, and 128 GB flavors. The 128 GB model costs $849 off contract, being one of the most expensive iPhones to date.
Apple iPhone 6 review
.
Naturally, the iPhone 6 Plus has the same storage options as the smaller iPhone 6. Also naturally, the 6 Plus 128 GB is even more expensive, currently costing $949 off contract. Staying true to Apple's values, the iPhone 6 and iPhone 6 Plus don't have microSD card slots.
Apple iPhone 6 Plus review
.
In January this year, while announcing the ZenFone 2, Asus also introduced the ZenFone Zoom, a very interesting Android Lollipop handset that features a huge 13 MP rear camera with 3x optical zoom. Since Asus expects users to constantly snap photos and shoot videos with the ZenFone Zoom, it equipped it with up to 128 GB of storage space, plus a microSD card slot. The smartphone also offers a 5.5-inch 1080p display, 4 GB of RAM, and a quad-core, 64-bit Intel Atom Z3580 processor. Asus intends to launch the ZenFone Zoom this quarter for prices starting at $399, though the 128 GB variant will definitely cost more than that.
And here's one of Samsung's first two smartphones with up to 128 GB of internal memory: the Galaxy S6, the company's new flagship that will be released around the world starting April 10. The S6 128 GB will be available for $399.99 on contract, and around $800 off contract.
Samsung Galaxy S6 review
.
The Galaxy S6 edge shares most of its features with the Galaxy S6, but adds a dual-curve display to the mix, this making the handset unique, and more expensive. You'll have to pay $499.99 for a Galaxy S6 edge 128 GB on contract, and around $900 - $1,000 to get it without any agreement.
Samsung Galaxy S6 edge review
.
Recommended Stories