The internet is going bananas over this iPhone story, and it's not even true
25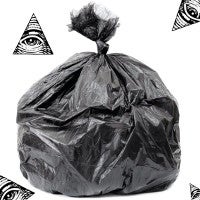 Us people, we're only human. We make mistakes. And occasionally, those mistakes earn us some mockery and bruise our egos, but that's about where it usually ends. The possible emotional scarring aside, there are usually no victims to our blunders. But sometimes, other people's—or in this case, a company's—reputation can be negatively impacted, and that's just not right. The record needs to be set straight.
Such is the case with a widely reported story about Apple and its iPhone, Watch, and Mac products, which
mistakenly
claimed that the company has let slip the product life cycle of its gadgets. Citing a recently updated FAQ page on Apple's Environmental initiatives, various major news outlets (some of which have since updated their stories) went to quote the following:
Years of use, which are based on first owners, are assumed to be four years for OS X and tvOS devices and three years for iOS and watchOS devices.
That, of course, is a classic example of annihilating context and cherry-picking passages to fit a certain narrative. And what a powerful narrative it makes! Apple admitting to its high-end products lasting only three to four years before they're worn out? That's a hot story right there. But of course, it's rubbish.
See, the FAQ section in question is actually trying to define the model which Apple uses to calculate the green house footprint of its devices
after
they leave its factories. As in, the impact on the environment from buyers actually using their devices. So the aforementioned estimate of three (or four) years in this case—an estimate derived from "
a mixture of actual and modeled customer use data
"—is an attempt to measure how Apple products affect the environment, and that's a good thing. It's
not
a statement on their ability to carry on working properly after many more years than that, and millions of Apple users are well aware of that.
Obviously, angry, anti-Apple folks were quick everywhere to point out how they've always known this, how obvious it was, and that Apple didn't have to admit it for it to be a fact. Others were quick to draw on conspiracy theories, suggesting that companies routinely release products that are allegedly engineered so that they die out at some chosen point in the near future, prompting another buy. Point stands, however: Apple admitted to no such thing, and Apple products in general live on past that modeled three-to-four time frame. This has nothing to do with the ability of your iPhone to handle