The iWhale iPhone case is not as pointless as it seems
12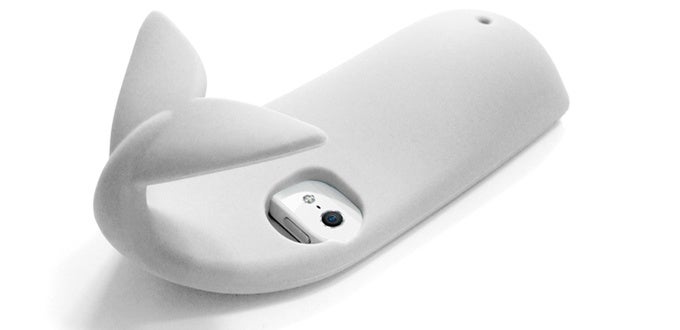 Here's one more iPhone case you can file under the "wacky" category. Designed by Seyook Lee, it looks like a cute representation of a whale emerging from the depths of the ocean. However, unlike those
ridiculous iPhone cases
we took a look at a while ago, the iWhale, as the accessory is called, is actually a lot more practical than it seems.
The blowhole on top is actually a 3.5-millimeter headphone jack that you can plug your
earbuds
into. When not in use, those can be wound around the iWhale tail, or simply detached and stored inside the case's hollow hump. The tail also acts as a stand in case you feel like watching a video on your iPhone. Of course, you can rest assured that your smartphone will be well protected against the every day wear and tear.
Still, something tells us that carrying the iWhale in your pocket isn't the most comfortable experience ever, not to mention that you'll look quite silly in public if seen talking on the phone. But in case none of that bothers you, the iWhale is available for purchase in four different colors, priced at $23.90.