The iOS 10.3 beta lets you check which apps won't work in iOS 11
11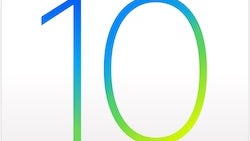 Ever since
the first beta for iOS 10.3 hit
, it's been all but confirmed that the next major release, iOS 11, will likely cut support for 32-bit apps entirely, essentially
making nearly 200,000 apps obsolete
. It turns out, however, that the company also lets users manually check which, if any, of their installed apps will be affected by the change, though it hasn't done a good job of advertising it.
The feature, called "App Compatibility", is buried deep within the settings, where it can be found by tapping on General > About > Applications, provided the device is running beta 3 or higher of iOS 10.3. The feature checks whether there is a 64-bit version of the app available on the App Store, and prompts user to download it in case there is. Otherwise, it advises people to contact the developer directly, which is, admittedly, a fun way of offloading responsibility to the user.
The move towards deprecation of 32-bit apps is one of the first in the industry, which has been stuck both 32 and 64-bit applications at the same time for more than a decade. This comes from the few immediately obvious benefits of the 64-bit architecture, the biggest of which is the ability for a single program to use more than 4 GB of memory, a feature needed by a relatively small percentage of software. It makes sense for iOS to be the pioneer, as the change will affect only a miniscule subset of users, and we may see other companies following suit in the future.