Apple could wipe out nearly 200,000 apps from its App Store with iOS 11
9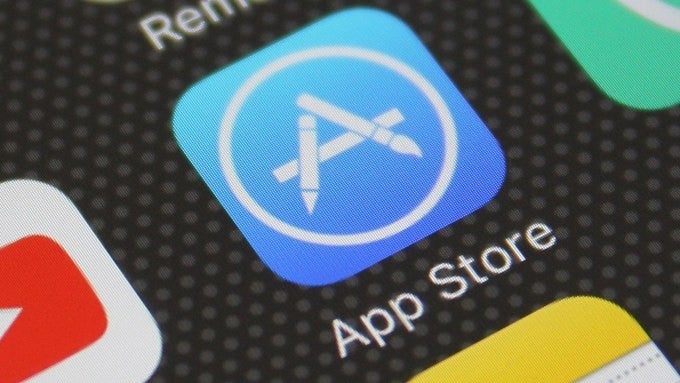 According to a new survey from app analytics firm Sensor Tower, Apple's next major update to iOS could result in the destruction of more than 187,000 applications. This is due to the fact that Tim Cook & Co. will most likely kill 32-bit support when iOS 11 premieres this September.
Sensor Tower says that these figures represent about 8 percent of all the titles that are currently on the App store, and points to a message warning that appeared in the first beta version of iOS 10.3 which states that 32-bit applications "will not work with future versions of iOS."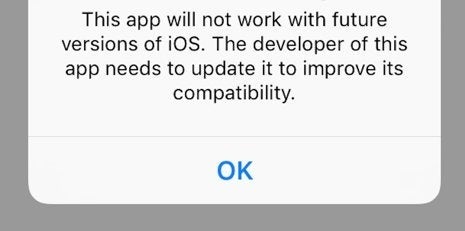 64-bit processors were first introduced by Cupertino with the iPhone 5s, but the company only started demanding 64-bit support from developers in June of 2015. Thus, the actual number of apps made obsolete might actually be far greater than the analytics firm estimates, as Sensor Tower only included titles which were submitted prior to September 2013 and have not been updated ever since.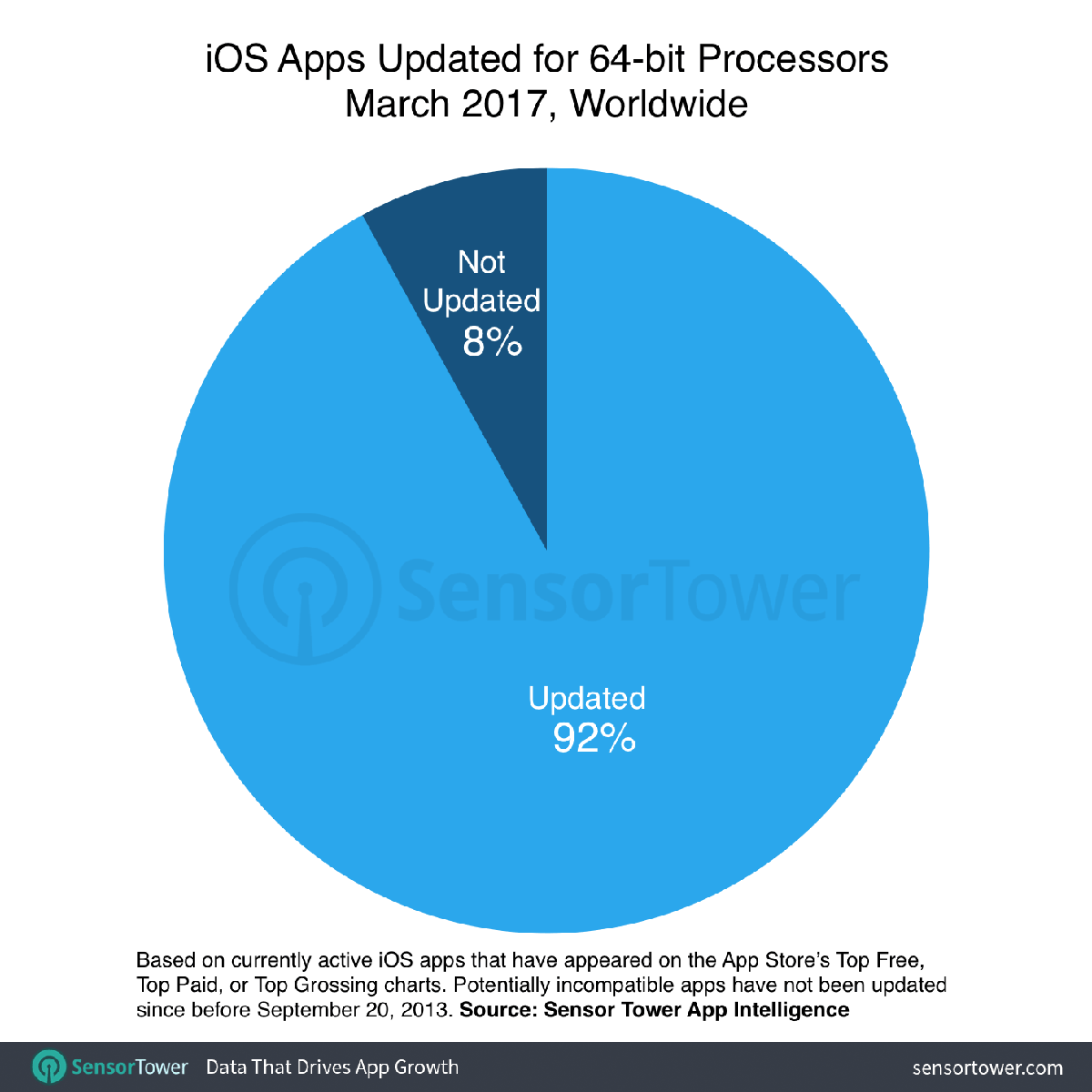 Still, we can't say what will happen for sure until Cupertino previews iOS 11 at WWDC in June. Although the big annual update to the operating system seems like a very convenient occasion to remove support for 32 bit applications, ultimately it's up to Apple to decide when to pull the trigger.
source:
Sensor Tower
via
AppleInsider