The future of Apple's iPhone lineup as per various patents: oggle at some curious plausible features
31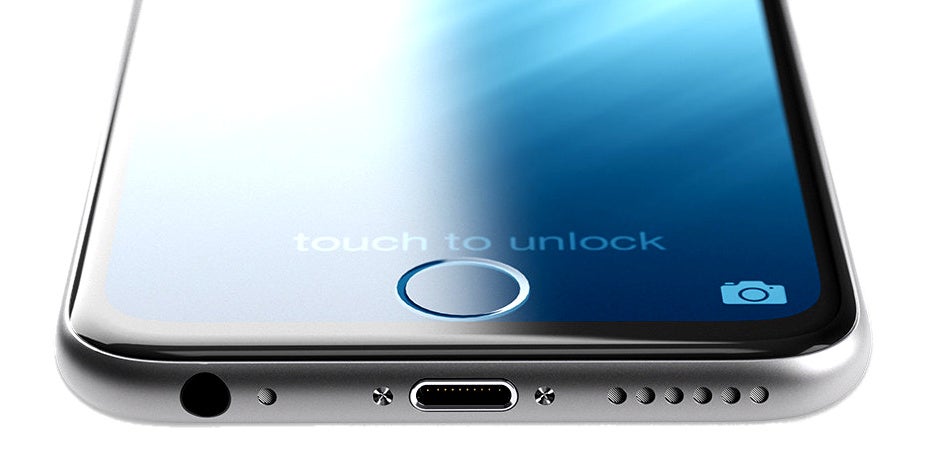 When it comes to the Apple iPhone, there's always a steady amount of rumors and hearsay circulating in the air. The devices that Cupertino releases each and every year are well among the most popular devices; usually, right after a new one (or ones) gets unveiled, the rumor mill slowly averts its eyes towards the upcoming generation, trying to speculate on every aspect of the next iPhone - design, hardware, and features.
Most certainly, we'll have to wait until early September before we can see what Apple's being working recently. The giant's upcoming developer conference, WDDC, will likely give us a sneak peek at the novel UI features (if any) that the next iteration of iOS will bring to the table, but when it comes to design and features, we can check out some of the patent applications that Apple has been filing with the USPTO.
We've rounded up a few patents that Apple might use in its next smartphone.
Sidewall displays that will act as virtual buttons
According to this
patent application
, the company might be looking into ways to fit side-wall displays that will act as dynamic buttons, switches, or even information screens and change their function in accordance to the user's current needs. The patent description claims that these displays might "include one or more flexible layers and may be mounted under a transparent display cover layer such as a layer of clear glass or plastic". Moreover, the patent description further explains that these might also be flexible and bent.
Long story short, Cupertino might be thinking of ways to get rid of hardware buttons or at least employ a new philosophy behind them - dynamically-configurable, pseudo-hardware buttons undoubtedly sound pretty interesting.
Fingerprint scanner embedded in the display
According to a
patent application
that Apple filed in with the USPTO, Cupertino might be working on a device display that is able to register your fingerprint and act similarly to the existing TouchID-enabled home button of the company's more recent devices, such as the iPhone 6/6 Plus, the iPhone 5s, the iPad Air 2, and the iPad Mini 3. Although the patent images accompanying the patent show us an iPad, it's plausible that if Apple's indeed developing such a tech it will inevitably land on some future rendition of Apple's most successful line of products - the iPhone family.
As per the patent description, this fingerprint-scanning display is able to register up to four separate prints simultaneously. This is courtesy of a thin fingerprint-sensing layer, rich in sensors, positioned either below or over the display of the device. In the end, Apple claims that its tech could evolve into a "a full panel fingerprint sensor". It seems that the user will be able to "simply press a finger onto an icon placed on the display for scanning related to a user's ID".
Hydrophobic coating
Waterproof Android devices are nothing new, yet Apple's never thrown in something similar in any of its iDevices. One of its recent patent applications, however, describes how the insides of future iPhones might be made waterproof - thanks to a "plasma assisted chemical vapor deposition", the hardware internals of the handset will receive a ultra-thin (the patent mentions thickness between 1 and 3 microns) hydrophobic coating.
It is also described that this process, which makes use of a fluoropolymer gas, technically interferes with the electromagnetic interference protection of the components that all iDevices come with. A simple workaround is also mentioned - small openings in the EMI coating will allow the hydrophobic coating to be successfully applied without compromising the electromagnetic-repelling qualities of the EMI coating itself.
Popping-up home button that doubles as a joystick
This patent describes a physical home button that also doubles as a gaming joystick. slightly emerge from its standard position and allow gamers to use it as an additional input controller. In particular, the physical button will slightly pop up and allow users to use it as a dedicated input controller. The patent description is quite vague, but it states that this home-button/gaming-joystick crossover will provide almost the same functionality as a regular gamepad.


Despite the lucrative concept of minimizing many games' interface by adding a dedicated gaming controller, this button brings a handful of drawbacks as well. It goes without saying that more moving components exponentially increase the chance of damage to the home button itself.
One image sensor, multiple camera lenses
According to this patent application description, Apple could have found a way to make a single image sensor register light from two different sources. This means that both the front-facing and the rear cameras on a future iPhone might use one and the same imaging sensor, which will save a great deal of space inside the device. The current generation of the rear-positioned iSight camera and the selfie FaceTime HD one both user their own imaging sensors.
What's more, this patent also highlights the use of "machine-controlled" mirrors, the purpose of which is to guide the light from the lens to the sensor. As a result, the sensor does not necessarily need to be directly behind the lenses. The mirrors have no moving parts as they can switch between reflective and transmissive modes thanks to electric current.
Still, Cupertino is yet to be granted this patent. Intriguing nonetheless.
Optical image stabilization with mirror tilt actuation tech
This patent application reveals that Apple's mirror-based image stabilization tech will compensate jerky motions that users tend to produce with their hands while bringing out their photography-savvy inner self. Unlike the existing OIS technology which either moves the whole lens setup or tilts both the lens and the camera sensor, the tech that Cupertino's reportedly prepping in its labs consists of a camera sensor and lens elements that are independent from one another.
Here come mirrors - they navigate light from the lens straight to the camera sensor, somewhat similar to the way a submarine or a tank periscope works. The mirror will be paired with an actuator, which will tilt it and compensate user-induced movements that will normally add a solid amount of blur in the picture.
Packaging allowing device personalization
According to this patent application, future iPhones might come with a package that will enable users to begin the initial setup and customization process of their new phones even when they're inside the original packaging. The process will allow users to simply tap their old device on the new one, which will begin the setup process. The patent description also suggests that devices will have a new operating mode in tow - "packaged mode" will be a power-saving one that will keep the device in a semi-standby state, allowing the setup process to begin at any moment.