The first OnePlus 2 teaser video is here and it's rather disappointing
24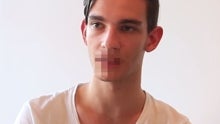 We all know that the
OnePlus 2
will be
officially announced on July 27
, and we also know many of the features that the new handset has, since OnePlus itself confirmed them. However, there are also plenty of things about the phone that OnePlus hasn't unveiled. So we were glad to see that the company today posted a video titled "OnePlus fan reveals his favorite OnePlus 2 features."
We started playing the video looking forward to finding out new details about the OnePlus 2. The fan who shows up in the video is also one of the forum moderators at OnePlus, and, according to the company, he's "one of the first fans to experience the OnePlus 2."
The video starts with the OnePlus 2 fan and forum moderator telling us that the OnePlus 2 is made out of "premium materials" (most probably including metal), and "has an awesome feel." After that, the video is full of edited pieces - edited in a rather annoying way, we might add. Check out the video below, and let us know if you think it's a good (or bad) teaser video.
In case you haven't heard, the OnePlus 2 features that are
already confirmed
include: an octa-core Snapdragon 810 processor, 4 GB of RAM, LTE (including support for US carriers), fingerprint scanner, 3300 mAh battery, and a USB Type-C connector. The OnePlus 2 is smaller than the
OnePlus One
, and will cost less than $450 (unlocked).