The OnePlus 2 is coming: official "virtual reality" launch event will be held on July 27th
13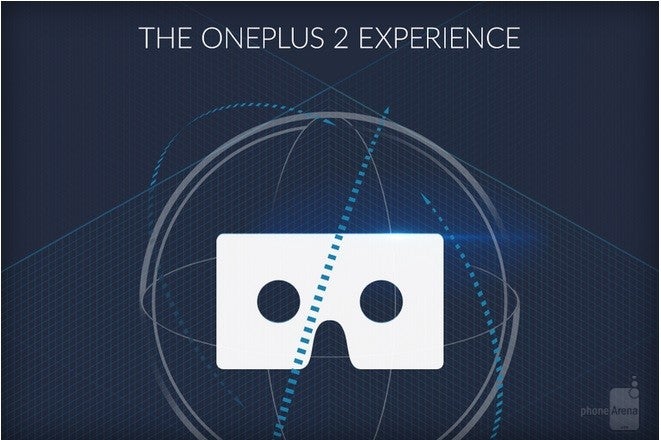 The
OnePlus One
made quite the splash when it launched last year, cramming a
helluva
lot of high-end hardware into a package costing less than $300. We already know, through OnePlus' gradual bleeding of its specs, that the OnePlus 2
won't be quite as cheap
, but nonetheless, general intrigue remains high. Now, OnePlus has confirmed that the launch of its next flagship will take place on July 27th 7PM PT (10PM ET), and to shake things up a little, viewers will be able to watch in virtual reality.
OnePlus remains a fledgling outfit, and one that unashamedly breaks from convention.
"We're the first to admit it: our marketing can be rather… divisive,"
notes a recent blog post commenting on the polarizing nature of its PR strategies. But when it's not peeing people off, OnePlus has already proved that it can make magic happen. While it remains to be seen whether the OnePlus 2 will deliver what consumers want, the VR nature of the launch event will ensure that plenty tune in to see what the fuss is about.
Rather than subbing to the archetypal unveiling format, which OnePlus describes
"an auditorium, a keynote, and a seated audience,"
the OnePlus 2's virtual reality launch will enable viewers to
"look around as [they] check out the phone in a new way and maybe even find a few hidden Easter eggs."
OnePlus will release a Google Cardboard headset for the One in the near future — at a financial loss, it should be added — in order to make good on its promises:
For the OnePlus 2 launch, we didn't want that barrier between us and you; we want to invite you into our world, because you're a major part of it. That is why we will be unveiling the OnePlus 2 to the world completely in VR. Starting July 27 at 7:00pm PT, everyone around the world can stream our launch.
If you're keen to get your hands on the OnePlus 2, it's going to be yet another
dogfight
invite-only process. The tedium involved in getting hold of the OnePlus One is likely to repeat as the company battles to compete with demand. But even though it's not going to hit the magical sub-$300 price bracket, we're expecting another stormer of a smartphone for an unfathomably-low retail price, and we've only a month to wait before we discover precisely what's in store.
So far, OnePlus has let it be known that the device
will include USB Type-C
, and will be the first smartphone to do so. The fact that it will also pack the
Snapdragon 810 processor
has naturally prompted a degree of concern. Apparently, though, the overheating issues that have plagued the Xiaomi Mi 4i, Mi Note Pro, HTC One M9, Sony Zperia Z3+ and other handsets, will not cause such issues with the OnePlus 2. We shall see.