The evolution of Apple's iPhone slogans from 2007 to 2014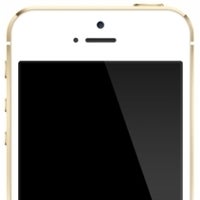 Whether you love it or hate it, the iPhone has undeniably changed the smartphone industry of the last decade. As of March 2014, Apple sold 500 million iPhones worldwide, starting (obviously) with the original model from 2007. Since the first-generation iPhone, the Cupertino company released at least one new model each year. In case you didn't bother counting, until now Apple introduced ten iPhone models. Although not all represented major upgrades over the previous versions, each iPhone had its own slogan(s). Most of the slogans are simple and straightforward, but there are some which can definitely raise some eyebrows.
A brief history of the iPhone slogan
It's been somewhat of a wild ride when it comes to iPhone slogans, and it's interesting to take a look at how things evolved from this point of view. We've gathered all the slogans (more exactly, the ones used during the launch of each iPhone) below. Take a look, and let us know if you have any favorites, or if you think that some of the slogans are inappropriate, or could have been better.
The original iPhone:
"Apple reinvents the phone."
iPhone 3G: "

The iPhone you've been waiting for"
iPhone 3GS:
"The fastest, most powerful iPhone yet."
iPhone 4:
"This changes everything. Again."
iPhone 4s:

"
The most amazing iPhone yet"
iPhone 5s:
"Forward thinking."
iPhone 5C:
"For the colorful."
iPhone 6 / 6 Plus:
"Bigger than bigger"