The evolution of Apple's iPhone slogans from 2007 to 2014
46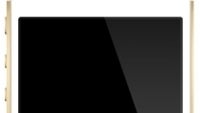 Whether you love it or hate it, the iPhone has undeniably changed the smartphone industry of the last decade. As of March 2014, Apple sold 500 million iPhones worldwide, starting (obviously) with the original model from 2007. Since the first-generation iPhone, the Cupertino company released at least one new model each year. In case you didn't bother counting, until now Apple introduced ten iPhone models. Although not all represented major upgrades over the previous versions, each iPhone had its own slogan(s). Most of the slogans are simple and straightforward, but there are some which can definitely raise some eyebrows.
A brief history of the iPhone slogan
It's been somewhat of a wild ride when it comes to iPhone slogans, and it's interesting to take a look at how things evolved from this point of view. We've gathered all the slogans (more exactly, the ones used during the launch of each iPhone) below. Take a look, and let us know if you have any favorites, or if you think that some of the slogans are inappropriate, or could have been better.
The original iPhone:
"Apple reinvents the phone."
This is the only iPhone that was launched many months after being announced.
Steve Jobs
introduced the handset on January 9, 2007, but it was only half a year later, on June 29, when customers were able to buy it. Its two main slogans were "Apple reinvents the phone." and "This is only the beginning." For a device that reportedly reinvented a category, the
original iPhone
lacked some important features that other smartphones already had at the time, including 3G connectivity, and A-GPS.
iPhone 3G: "

The iPhone you've been waiting for"
In July 2008, Apple announced and released the
iPhone 3G
. Needless to say, this added 3G connectivity and A-GPS, though many other features - like its processor (412 MHz), RAM (128 MB) and camera (2 MP) - remained unchanged. The iPhone 3G was marketed as "The first phone to beat the iPhone.", or "The iPhone you have been waiting for."
iPhone 3GS:
"The fastest, most powerful iPhone yet."
Apple's third generation iPhone was introduced in June 2009. It was the
iPhone 3GS
, which looked almost identical to the 3G. However, the new handset had enhanced internals, like a 600 MHz processor, 256 MB of RAM, and a 3 MP camera with video recording. Also, for the first time, customers were able to buy an iPhone with 32 GB of storage space. Slogan: "The fastest, most powerful iPhone yet."
iPhone 4:
"This changes everything. Again."
One year after releasing the iPhone 3GS, Apple introduced the
iPhone 4
(in June 2010). This is significantly thinner than its predecessor (9.3 mm vs. 12.3mm), and is notable for being the first iPhone with a Retina Display (3.5 inches with 960 x 640 and 326 ppi - the highest pixel density on any phone at that time). Other new features included a 5 MP rear camera with flash, VGA front-facing camera, a single-core Apple A4 processor clocked at 1 GHz, and 512 MB of RAM. All these novelties prompted Apple to search for a really bold slogan, and it ultimately found it: "This changes everything. Again."
The stainless steel frame of the iPhone 4 included the devices' antennas - this resulted in reduced signal strength in certain (normal) conditions, causing the famous Antennagate controversy.
iPhone 4s:

"
The most amazing iPhone yet"
While Apple fans were expecting an iPhone 5 to be released in 2011, the handset that was introduced that year was called
iPhone 4s
, and looked pretty much like its predecessor. The 4s was announced in early October by Tim Cook, just one day before
Steve Jobs
passed away. Major novelties included Siri, an 8 MP rear camera with 1080p video recording, a dual-core A5 processor, and internal memory up to 64 GB. Slogan: "The most amazing iPhone yet."
iPhone 5:
"The biggest thing to happen to iPhone since iPhone."
The
iPhone 5
was launched in September 2012, representing another major change: it's the first iPhone to ditch the small 3.5-inch display for a 4-inch screen (with 640 x 1136 pixels and a 19:6 aspect ratio), as well as the first that's thinner than 8 mm. Other new things that the iPhone 5 brought include LTE, a 1.2 MP front-facing camera, dual-core 1.3 GHz A6 processor, 1 GB of RAM, and a (then new) Lightning connector. Slogan: "The biggest thing to happen to iPhone since iPhone."
iPhone 5s:
"Forward thinking."
Based on the iPhone 5, the
5s
model was introduced in September 2013, coming with Touch ID (embedded in the handset's home button), dual LED flash, and a dual-core A7 processor (which made the iPhone 5s the world's first 64-bit smartphone). Slogan: "Forward thinking."
iPhone 5C:
"For the colorful."
Alongside the iPhone 5s, Apple introduced the
iPhone 5C
, a lower-cost, polycarbonate-made handset available in no less than five color variants: blue, pink, yellow, green, and white. Unlike the 5s, the iPhone 5C doesn't have Touch ID, and is powered by the older A6 processor. Slogan: "For the colorful."
iPhone 6 / 6 Plus:
"Bigger than bigger"
Finally, in September this year, Apple released the
iPhone 6
and
iPhone 6 Plus
, both representing a whole new direction for the company, being its largest and thinnest iPhones ever. The iPhone 6 sports a 4.7-inch display with 750 x 1334 pixels, while the iPhone 6 Plus offers a 5.5-inch display with 1080 x 1920 pixels. The two models feature Apple's dual-core 1.4 GHz A8 processor, 1 GB of RAM, improved 8 MP rear cameras, and up to 128 GB of internal memory. Slogan (for both): "Bigger than bigger" - we're still not sure exactly what Apple wants to tell us with this one.
The large size coupled with the thinness of the iPhone 6 Plus (7.1 mm) made it susceptible to unintentional bending. However, Apple's official position on this matter - dubbed Bendgate by the online media - is that very few handsets have been bent following normal usage.
Recommended Stories