The elusive Google Nexus 6 appears in a dozen new countries, but you still won't be able to get it
16
Devoted fans of Google's Nexus line of stock Android smartphones from 12 new countries will have the chance to acquire the latest and greatest representative of the device family – the elusive
Google Nexus 6
beast of a handset - sometime in the indefinite future. Since earlier today, the compelling Motorola-made flagship has appeared on the virtual shelves of local Google Play stores in a dozen of countries across the globe, but just like their US-based peers, the Android fans from these countries are not enabled to actually buy the device. The latter is simply listed as
"coming soon"
along with its respective retail prices, but there is no word on how soon that'll be.
The countries and the expected retail prices in each one in are as follows:
Australia – $869 w/tax (32GB) $929 w/ tax (64GB);
Belgium - 649€ )32GB); 699€ (64GB);
Canada – $749 (32GB); $799 (64GB);
France – €649 (32GB); €699 (64GB);
Germany – €649 (32GB); €699 (64GB);
India – Rs.44,000 (32GB); Rs.49,000 INR (64GB);
Italy – €649 (32GB); €699 (64GB);
Japan – ¥75,150 (32GB); ¥85,540 (64GB);
Netherlands;
Spain – €649 (32GB); €699 (64GB);
Sweden – 6295 SEK (32GB); 6795 SEK (64GB);
United Kingdom – £499 (32GB); £549 (64GB)
Just yesterday, the
Nexus 6
made
a pretty brief appearance on Motorola's own site
, but went out of stock as fast as lightning. The 6" handset is said to be landing on the major US carriers, with
T-Mobile in the vanguard on November 12
. Nevertheless, if you are inclined to get it carrier-free, we've also heard that the US-based Google Play Store will be receiving
a new shipment of the Nexus 6 each week, on Wednesday
. Better be quick, or you might miss your chance.
Google Nexus 6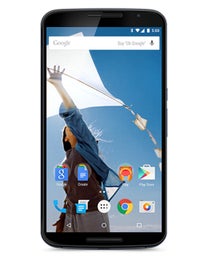 source:
Android Police
via
GSMArena