The devices that made history: fingerprint, water resistant, and other smartphone pioneers
24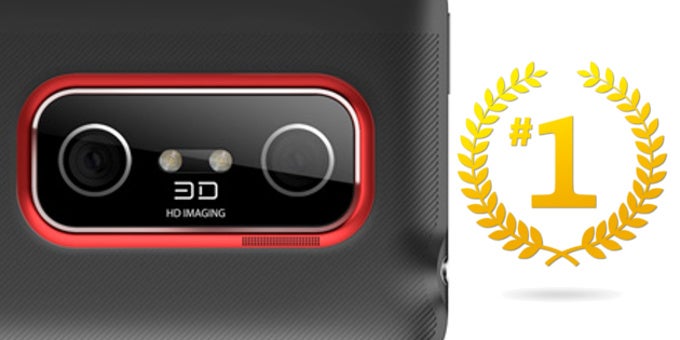 The smartphone industry is still evolving pretty quickly and has been doing so for the past couple of years. Given the rapid evolution of hardware and software, it's often hard to remember the smartphones that first introduced a certain hardware feature.
True, most of the pioneers have kept their title for a pretty short time, as the ever- hungry competition usually caught up pretty quickly. Well, here is a concise hall of fame showing you the notable pioneers that shaped the industry.
This week, we'll be exploring the notable first in a few key areas, like processors, architecture, and RAM, highlighting the pioneers alongside which a certain notable hardware feat debuted. Next week, we'll be delving in some other pretty riveting categories, namely display and camera.
Unlike the previous installments of our "firsts" posts, today we will be highlighting the phones that were pioneers in various categories.
The first phone to come with a...
Fingerprint scanner (swipe) - Toshiba Portégé G500
Some of you may have expected another phone to star in this category, but no, it turns out that the Toshiba Portégé G500 can be regarded as the first smartphone to come with a swipe-based fingerprint scanner. This 2007 slider was running on Windows Mobile Standard 5.0, came with a single-core, 416MHz Marvell processor, 64MB of RAM, and a 2MP camera at the back.
Fingerprint scanner (touch) - Apple iPhone 5s
Although it was definitely not the first handset to come with a fingerprint scanner on board, the iPhone 5s was the first to employ a touch-based one. Such sensors have proved to be a bit more popular and having a smaller margin for error, hinting us that we will be seeing them on more and more phones in the future.
No images
Xenon flash - Nokia N82
Although it's not the first
phone
to come with a Xenon flash (the title goes to Sony Ericsson and some of its top mid-2000 devices like the K800), the first
smartphone
to come with a xenon flash was the Nokia N82, a noteworthy Symbian-powered Nokia device with Carl Zeiss optics and red assistance light that aids the auto-focus in low-light situations.
3D camera - HTC Evo 3D
Although it proved to be a gimmick and ultimately a flop, this HTC device allowed users to capture three-dimensional images thanks to the dual-camera setup at the back of the device. Yes, it was not the first smartphone to allow you to shoot 3D images, but it was the first globally-released one to enable both 3D image capture and 3D output via HDMI. Despite the novelties it brought to the smartphone scene, it turned out that 3D was not ripe for market success yet.
Water resistance - Nokia 5500 Sport

Smartphone OS? Check! The Symbian (9.1) S60 3rd Edition OS on board made sure that this handset is smarter than the regular feature phones that it shared design cues with. Since it was rugged, it was also not afraid of casually taking a dip in the water. The hardware specs of this Nokia device were otherwise pretty in line with what the hardware specs that were mostly prevalent at the time - a 208x208 pixel display, a single-core ARM9 processor, and 64MB




microSD card slot - Motorola A1000 Communicator

The first device that classifies as a smartphone and allowed its owner to put a microSD card inside was released all the way back in 2004 and was made by Motorola. The A1000 Communicator had merely 24MB of native storage, but you could enjoy up to 1GB of additional storage on this Symbian OS 7.0 handset - reportedly, 2GB microSD cards did not work with well.