The dark side of the LG G3: 5 mighty annoying features
63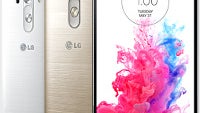 The LG G3 is the first top-end smartphone with a super high-res, 5.5" Quad HD display, and it has plenty of innovation packed in it to get excited about: starting with the tiny screen bezel and compact for its display size, the latest Snapdragon 801 system chip, and 13-megapixel OIS+ camera.
At the same time, though, it's only fair to point out its flaws as well - we've done the same for devices like the Samsung Galaxy S5, and will continue doing this for other devices.
Most of the annoyances mentioned below are little things, not a real deal-breaker, but they just grow more irritating over time. These are also not things that would derail you from buying the phone, but we believe making an informed decision is always better. Finally, we hope LG takes a note and adds this final level of polish to perfect its otherwise great-looking LG G3.
Recommended Stories