The best Galaxy Note 8 screen protector: the top choice
24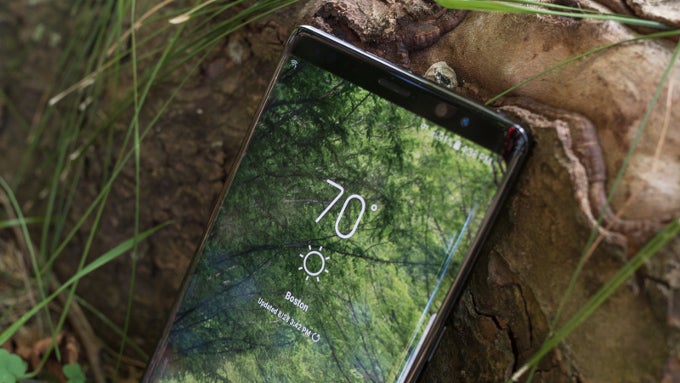 Here is a quick summary of our search for the best Samsung Galaxy Note 8 screen protector in the words of an Amazon customer Warren:
The fact is, all of the tempered glass screen protectors for the Note 8 and the S8 suck. They just haven't figured out these beveled edges yet. Don't believe any review on any of them that has 5 stars. They're fake reviews.
With this sobering disclaimer in mind, we have settled on one screen protector that offers a good enough combination of price and quality. We have considered cheaper ones that were of lesser quality, and we have also looked at the most expensive one, the $50 Zagg Invisible Shield Glass Curve, which suffers from some issues that we haven't seen with earlier Zagg cases.
And here is our top choice for a Samsung Galaxy Note 8 screen protector: the TechMatte amFilm curved dot matrix tempered glass screen protector (now, that's a mouthful!).
Priced at $12, the TechMatte amFilm screen protector for the Galaxy Note 8 has an almost edge-to-edge coverage, is guaranteed to be bubble-free, has just 0.3mm of added thickness, and is durable and scratch resistant with an 9H surface hardness.
Most importantly, users find it good enough, but not perfect. The biggest issue with all Note 8 screen protectors is that they reduce the screen sensitivity, especially around the edges, and this is also true for the TechMatte amFilm, but to a lesser degree than with others. Good news is that also comes with the company's lifetime warranty, so it should not be too hard to get a replacement if something goes wrong with it. TechMatte also has excellent customer service, which is a big plus over others.
With no one great option, though, at the end of the day you might just want to invest in a good case and skip on a screen protector altogether.