The battle of the $99 phones: which one would you get?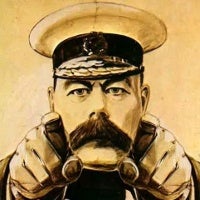 The Nokia Lumia 900 officially declared the price battle on: the handset has a daring price of only $99.99 with a two-year contract on AT&T, brings LTE connectivity and is Nokia's current top model. It's also blue, if that wasn't enough.
But does it hold ground against the iPhone and Android heavyweights? And which of the $100 phones would you get? Why? Is the Nokia Lumia 900 a worthy competitor and will it "smoke" the rest, as Microsoft and Nokia claim in their campaign? Does its color matter? What about the OS? And what's the meaning of life?
Oh, nevermind the last question, what we're asking you to do is pretty simple. Without having to actually spend money, you can earmark a phone and make it virtually yours. Right here, right now. A $100 phone only, on AT&T. So, with no further ado - which of the three handsets would you get right now? Your opinion matters. Actually, the future of a certain universe probably depends on your answers. No less. So just go ahead and save the world - vote!
To make it fair, we've picked phones only on AT&T where the Lumia 900 will be available come April 8th. All of the phones are currently listed as retailing for $99.99 with a two-year contract agreement.

Also, feel free to let us know what's your favorite $99.99 phone in the comments below.
[poll id="112"]