The Windows Phone 7 ad that Microsoft should have made
23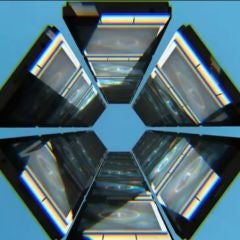 Microsoft was incredibly optimistic about their Windows Phone 7 OS, and they had the marketing budget to match. But how's their progress? According to the Nielsen Company's
OS/OEM breakdown
, Microsoft only occupies 10% of the U.S. market. And most of that 10% is comprised of
Windows Mobile
.
Well now we know that Microsoft should have approached Brandon Foy a long time ago. Foy is a digital artist and avid Windows Phone 7 fan, who has made arguably the most captivating WP7 ad yet. James Tutt, a Microsoft PR rep in the UK, tweeted the following: "Loving this unofficial WP7 ad by a fan (not us) - synth pop crazy!"
The ad is a visual feast featuring "11h30" by
Danger
, a French electronica musician. There might be some issues with Microsoft's strict visual standards policies, but we think this ad needs to find its way to our TVs. The ad is fun, it holds your attention, and it's a much-needed departure from the somewhat smug tone of their
current campaign
. What do you think?
source:
WELOVEWP7 (YouTube)
via
Pocket-Lint