NPD report shows that Windows Mobile still has a larger market share than WP7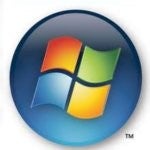 Granted that it's still too early to tell whether or not Microsoft's new mobile platform will survive or go by the way of the dodo, the NPD's recent Q4 2010 report indicates that Windows Mobile had a larger haul than its newer, and more modern brother.
Not only that, but it appears that Windows Phone 7 even managed to enter the market at a lower market share compared to the debuts of Android and webOS. However, it might not prove to be alarming since the market is more than ever competitive versus what the landscape was like a couple years ago. Despite its
market share of 2 percent in Q42010
, Windows Phone 7 could've potentially seen a bump if it were launch earlier than mid-November – especially since it was on market during the quarter for only 60 days.
Whatever the case, it goes to show that the
4 percent market share of Windows Mobile
can be attributed to its
larger user base.
And thanks partly to those loyal users out there, there is no denying that this isn't the last time we'll hear or seeing something from the aging mobile platform. But as Windows Phone 7 continues to mature, while still focusing on the needs of those loyal customers, we'll no doubt see its market share rise in time.
Apple iOS: 19 percent (-4%)
Android OS: 53 percent (+9%)
RIM OS: 19 percent (-2%)
Windows Mobile: 4 percent (-3%)
Windows Phone 7 OS: 2 percent (-)
HP/Palm's webOS: 2 percent (-)
source:
NPD Group
via
WP Central