The U.S. government has asked Apple to unlock 15 iPhones over the last four months
59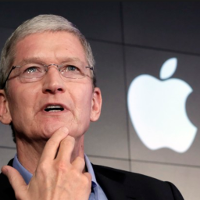 One reason why Apple has refused to follow the court order demanding that it unlock Syed Farook's
Apple iPhone 5c
, is the fear that doing it once
will give the government ammunition to continue asking it to unlock other iPhones
. As it turns out, a new report says that the Justice Department has asked Apple to unlock 15 iPhone units over the last four months.
Apple wrote in a letter to a federal judge in Brooklyn which was unsealed yesterday, that it had been asked to help law enforcement access 13 other iPhones. In its response, the prosecution said it was aware of a 15th request, which was for a case open in Massachusetts. All of these requests took place in October or later. Some of the other iPhones that Apple has been requested to unlock are older models that are not as hard to access as Farook's handset.
Of the 15 requests, Apple has given thumbs down to 12 of them so far. That includes the iPhone 5c used by Farook. He and his wife burst into an office building in San Bernardino on December 2nd after leaving an event in that very same office, and killed 14 people. Law enforcement officials believe that Farook's iPhone could contain a treasure trove of information about others that might have guided the couple through the planning of the attack. More importantly, the phone could contain future targets.
In an open letter to Apple customers written last week, Apple CEO Tim Cook explained that since iOS 8 was launched,
the software required to unlock an iPhone does not exist
and would have to be built by Apple. But the company is concerned that once this new version of iOS is built, it could end up in the wrong hands threatening the privacy of iPhone users around the world.
source:
Reuters