The U.S. Supreme Court enforces carriers' arbitration clauses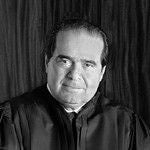 If you're one of the few people who's actually read your wireless contract (or if you're a lawyer), then you know that there is an arbitration clause in your contract, forcing you to make complaints individually, rather than a
class-action
format. But some states, like Washington and California, have still allowed class-action suits, describing the arbitration clause as "unconscionable".
But
the U.S. Supreme Court has ruled in favor of companies' right to force arbitration
. The decision came from
AT&T Mobility LLC v. Concepcion
, in which the Concepcion family was charged sales tax on supposedly 'free' phones, and filed a class-action suit against AT&T.
AT&T
argued that the case should be dismissed because of the arbitration clause.
While the Concepcion family won in both California, and the Ninth Circuit Court, the Supreme Court ruled (5-4) that companies could enforce their arbitration clauses. That means that companies, like AT&T and other wireless carriers, will be able to confine customer dissent to individual arbitration, rather than class-action suits. While that means tremendous savings for carriers' legal departments, it also represents a loss of
leverage
for customers.
source:
Ars Technica
via
Engadget