AT&T class action settlement benefits smartphone users
4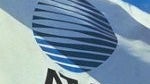 Smartphone users on AT&T weresurprised by a text message last week notifying them that they willsoon get a refund for mobile internet service taxes. AT&T hasquietly settled a class action suit filed in response to violation ofthe federal Internet Tax Freedom Act, which prohibits from levyingtaxes on Internet access up to November 2014. However, AT&T,US'ssecond largest mobile carrier, reportedly kept collecting and thequestion remains just how big is this. The service provider's lastquarter revenues amounted to $4.8 billion from wireless data servicesonly. Over the five-year span of the lawsuit this would multiplyastronomically.
In the end, it all comes down towhether or not users get their own refund and according to thesettlement website this should happen without them taking any action.All subscribers on Data Connect Plans, smartphone data plans such asthose on the iPhone and the BlackBerry, or enterprise smartphoneplans are among the potential beneficiaries.
It remains unclear if the settlementaffects all of AT&T's data subscribers since the lawsuit had beenfiled in several states. Only then all of the cases were transferredto a US district court in Illinois. This raises concernsthat other carriers might have taxed users also but that is still tobe uncovered. Did you get AT&T's text message? Let us know.
source:mocoNews
Recommended Stories