The Trail is a game by legendary designer Peter Molyneux, available now on iOS and Android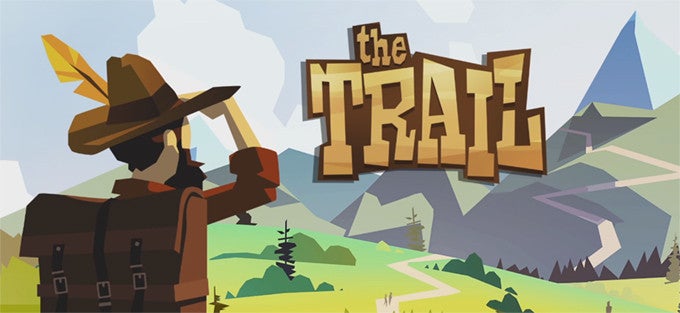 The Trail – A Frontier Journey
is a new mobile game by studio
22cans
, helmed by legendary designer Peter Molyneux, most famous as the creator of the God Game genre and the mind behind the
Black & White
and
Fable
series. The Trail is a third-person adventure game building on classic conventions set by The Oregon Trail and later simulation/survival games centering around traveling great distances and managing resources.
The Trail
puts you in the shoes of a pioneer on a vast journey across a country unknown. Your objective is to reach the town of Eden Falls, while exploring the wilderness, crafting wares, trading them, and, of course, getting into trouble from time to time along the way. As the name suggests, your character is following a long, long trail to his or her end goal and once your journey begins, there is no going back. You can control the speed of your movement by swiping up and down the screen and even stop to enjoy the sweeping vistas, but you can't take so much as a step back. This is to be expected from a game of this type, but the scenery is so beautiful at times, you will regret you can't go back and look around a bit more.
The Trail
is a very relaxing experience, part due to its gorgeous cartoonish style and pastel color palette, part due to the great soundtrack, making it perfect for late-night play sessions. The game is free to play with optional in-app purchases and is available now on iOS and Android.