The Sony Xperia Z2 comes with built-in active noise cancellation. Here is how it works
25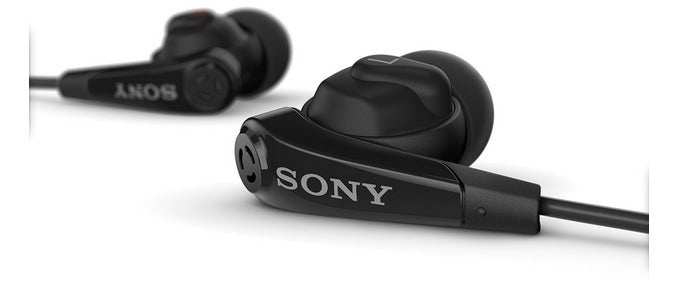 Noise can be distracting, annoying, even harmful in some cases. No wonder that people tend to dislike its presence. It is especially unwanted when there are better things to treat our ears to – the latest music album by a favorite band or artist, or the "sound" of silence on a lazy Sunday afternoon, to give a few examples.
However, while surrounding noise is difficult to kill off entirely, it is possible to reduce its level to a great extent through the use of a clever algorythm known as active noise cancellation. This fundamental technique is used in premium noise-eliminating pairs of cans. But it is also what enables the
Sony Xperia Z2
smartphone to
"reduce up to 98% of the ambient noise"
when paired with Sony's light and compact MDR-NC31EM earphones.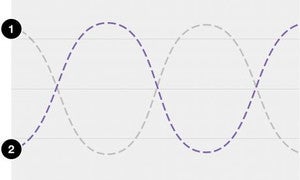 Active noise cancellation – the noise sound wave (1) is cancelled out with an inverted noise sound wave (2)
Here's how the magic happens in the Xperia Z2's case. Each earphone in the Sony MDR-NC31EM set has its own outward-facing microphone. The two mikes pick up background noise and send it for processing to the Xperia Z2. Then a signal processor inverts the noise's phase, thus creating a "negative" of it – an anti-noise wave, if you will. This gets mixed with whatever audio is being played on the phone.
As a result of the treatment, a significant portion of the background noise reaching the user's ears gets cancelled out by the anti-noise wave that is carried along with the audio signal. In other words, the noise and anti-noise wave eliminate each other, and the user hears neither of them. Clear, noise-free audio is what's left after the processing.
On a side note, while checking out the Sony Xperia Z2 at MWC 2014, we had the chance to
personally test the effectiveness of Sony's noise cancellation tech
. We can confirm that it works not only in theory, but in practice as well. Just keep in mind that results may vary depending on your environment. Noise that is too loud will be harder to reduce, and high-pitched sounds could be also tricky to eliminate.

The Sony Xperia Z2 lets you enjoy active noise cancellation with the Sony MDR-NC31EM earphones

If you're wondering how Sony has managed to put active noise cancellation in a pair of earphones so small, then allow us to elaborate on the matter. You see, a stand-alone active noise-cancelling headphone set usually has a battery and a digital signal processor built into it. These extra components, obviosly, take up some space. The Sony MDR-NC31EM earphones, on the other hand, don't have a built-in battery or any DSP circuitry inside of them – sound processing and battery power are provided by the device they are plugged into. This, supposedly, has also made the headset much cheaper to manufacture.

This solution, however, has both its advantages and disadvantages. The advantages are pretty clear – a Sony MDR-NC31EM set can be easily carried in any pocket. It weighs just 21 grams and won't mess up your hair while in use. Furthermore, the only battery you need to worry about is the one inside your audio source.
But on the downside, you can't get active noise cancellation by plugging these earphones into any gadget. Currently, only the Sony Xperia Z2 and the
Xperia Z2 Tablet
support active noise cancellation with this particular earphone set, although future Sony products with a 5-pole headphone jack should be compatible as well. Also, the noise cancellation feature on the Xperia Z2 and Xperia Z2 Tablet won't work with an ordinary pair of headphones, so don't even bother trying. Note that if that is needed, the Sony MDR-NC31EM can be used as a standard headphone set with any product offering a 3.5-millimeter headphone output, even though active noise cancellation won't be available.
After reading all this, some of you are probably wondering whether or not Sony will bundle a pair of noise-cancelling earphones with each Xperia Z2 and Xperia Z2 tablet. Unfortunately, we can't give you a clear, universal answer since this will vary from one market to another. In some countries, the two devices will come with a Sony MDR-NC31EM out of the box, while in other markets, the headset will be offered as an optional accessory.
But either way, it is impressive to see active noise cancellation – a feature reserved only for costly, brand-name headphones – making its way into smartphones and tablets. Does this make you want to own a Sony Xperia Z2 or an Xperia Z2 Tablet? Let us know down in the comments!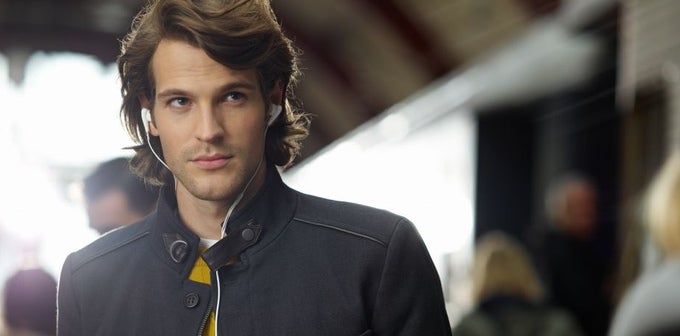 The Sony MDR-NC31EM headset provides active noise cancellation when used with the Sony Xperia Z2. It is light, compact, and wearing it won't mess up your hair