The Pixel 2 camera app can be installed on your Nexus or OG Pixel phones
3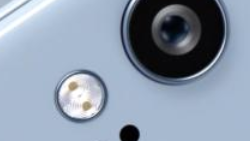 Earlier today, we showed you
how to install the Pixel 2 launcher on certain Android phones
. Now, it's the Pixel 2 camera app that can be downloaded on your Nexus or OG Pixel handsets. Keep in mind that some of the features won't work on anything but the Pixel 2 and Google Clips.We are talking about Motion Photos (similar to Apple's Live Photos) and the AR stickers. In plain English we are talking about the differences between the 4.4 build of Google Camera now available in the Play Store, and version 5.1 that you can install using an APK. (There also is a version 5.0 that does include Motion Photos for the OG Pixel models).
Some of the changes include the spreading out of the top row buttons to bring a more balanced look to the app. On Google Camera 4.4, there is a big gap between the hamburger menu and the first button while the rest of them are cramped together. Also, Google changed the icon for Lens Blur from a shutter to a flower. Why a flower? Because it represents a close up, and Google wants you to know that the feature works on close ups. The exposure slider now offers a visible "AF/AE" lock. In version 4.4, locking the slider required a long tap on the screen, although this was basically an "unknown feature." With version 5.1, you can't miss it.
There are some small changes to the settings. The top bar has changed from white text on black to blue text on white. Volume Key Action can be set under gestures in the new build, and Double Tap to Zoom can now be toggled off.
Some other features, like Face Retouch for Selfies, can be found in Version 5.0 of the app for all, but on 5.1 only the OG Pixels get the ability to improve their look digitally. HDR+ Enhance appears on version 5.0, but not on 5.1. On the other hand, a "Flash" reminder that shows up for those with Auto Flash enabled is seen only on version 5.1.
We have the APK for both version 5.0 and version 5.1. Simply click on the appropriate link (
ver. 5.0
|
ver. 5.1
).
Check out images of the new Google Camera builds by tapping on the slideshow.
source:
AndroidPolice