The PhoneArena H1 2016 census: What brand phone are you using right now?
94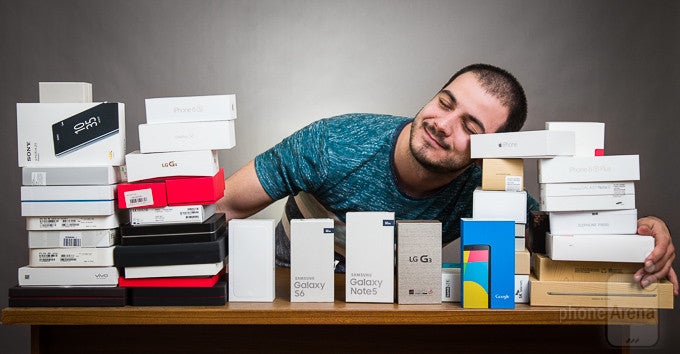 What's that in your pocket? No, not your keys, nor that stick of gum. That telephony-capable, mini-computer, silly! Your smartphone. You've got one, right? If you are here, you almost certainly do. And if it's not in your pocket, it's probably an arm's length away. Otherwise you might just panic.
So, smartphones. We all like them—they're the hottest gadget of the day. And we're becoming dangerously addicted to them. And that's precisely why a gargantuan industry has formed around them, and it keeps on growing and chruning more of the stuff. And like the internet, every year more and more people pick up a smartphone for the first time. And that's when you've got choices to make: size, hardware, software, and perhaps most importantly, pricing and brand.
Let's talk about the last two. Starting at the end of 2014, we've started building our very own PhoneArena censuses, polling you on the brand of your choice, and more recently—the price class of your device. Last year, we had a great turnout, with many thousands of you taking part, resulting in a decisive win for Samsung, followed by Sony, LG, and Apple, all three of which were virtually tied. Some 9 months later, we're wondering if the balance of power has changed, so it's time to vote once again!
*
Polls will be open for a week.

* Arranged alphabetically for your convenience. If your phone's brand is NOT on the list, choose OTHER at the bottom and let us know in the comment box below.