The Nokia 8 screen is not flagship-grade
46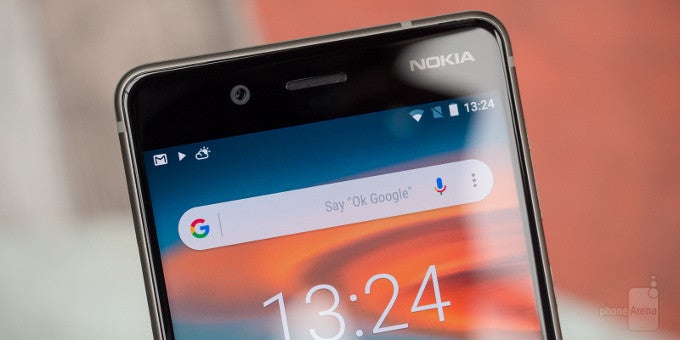 The
Nokia 8
has got a flagship-grade Snapdragon 835 system chip, fast performance and aspirations to be a true Android flagship like all the rest, but it has one critical flaw: its screen is inexcusably bad.
While the Google Pixel 2 XL is
facing harsh criticism over the blue tint
that appears when you look at its screen from an angle, the Nokia 8 has it even worse: a similarly bad blue tint is actually apparent even when you have the phone square, facing you.
First, let's look at the specs: the Nokia 8 ships with a 5.3-inch IPS LCD display with a very high, 1440 x 2560 pixel Quad HD resolution, and a pixel density of the whopping 554ppi. So far so good.
A bad case of blue-itis
What these specs never mention is one critical component of the viewing experience:
color temperature
. It is something that you notice right away, but to make sure our eyes are not deceiving us, we double-checked our display benchmark tests that we do for our reviews.

Top row is Nokia 8 actual grayscale, Bottom row is reference for how it should look like
And here is the Nokia 8's blueish screen compared to the Samsung Galaxy Note 8 and Apple's iPhone 8 Plus: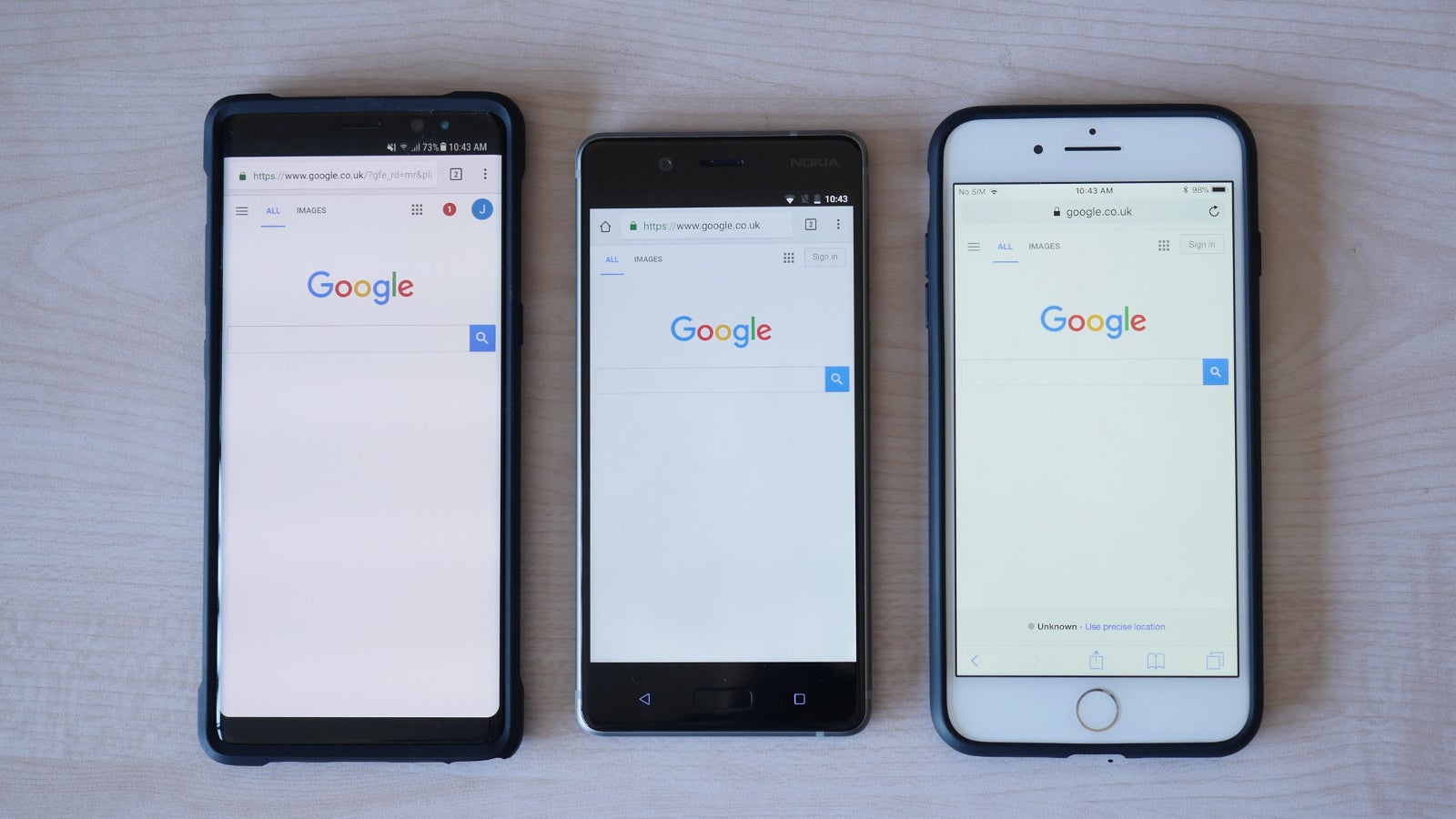 Note 8 left, Nokia 8 center, iPhone 8 Plus right
Turns out it wasn't just us. The Nokia 8 screen does indeed have a bad case of the blue-itis. The bottom row in the picture above shows how white should look like on a phone's screen, while the Nokia 8's actual results are in the upper row.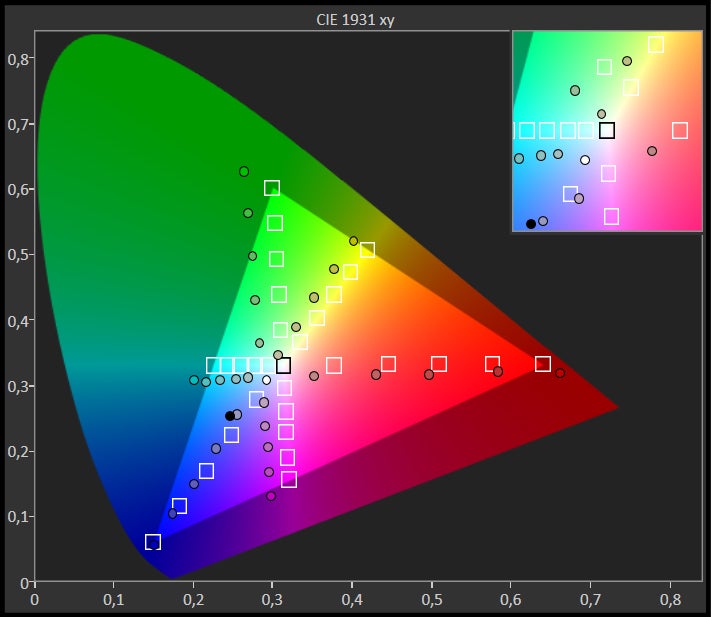 Nokia 8 screen measurements. Notice the white point in the middle. It's off center and all colors with it are tilted to the blue side of the scale
We also have detailed measurements for color temperature. The standard value that all phones aspire to is D65, or 6,500 Kelvin, anything over that would make whites appear blueish and anything below that will make them look yellow-ish, or reddish. The Nokia scored way above 6,500K, it's actual result is 8,515K, which grants it a 'poor' rating in our scale. And while there are other phones that don't get this one right, they at least offer the option to change white balance in display settings. We could not find such an option on the Nokia 8.
Display measurements and quality
The two results that we want to highlight here are color temperature and delta e grayscale. Both are way off, and you can see the stark difference when you compare them with other flagship phones.
So how did this happen and why?
We do not know the answer, but we have an educated guess.
The Nokia 8 sacrificed color accuracy just to get... brighter. Boosting blues has been an easy way to get higher brightness output and the Nokia 8 does indeed have one of the highest brightness scores ever on a phone: over 700 nits.
Bright and sharp? Yes! Color accurate? Hell no!
Here is the thing: this high brightness only really matters when you use the phone outdoors, under harsh sunlight. The screen can then boost its brightness and provided it is not too reflective, this makes it easier for you to see what's on the display outdoors. Indoors, this does not matter much: all phones have sufficient brightness to look perfectly well in such conditions.
At the end of the day, display quality seems to still be an issue that not all phone makers have perfected just yet. The LG V30 and the Pixel 2 XL are prime examples, but while they use OLED displays that are tougher to produce, we are surprised to see an issue like this on a proven technology with an LCD display in 2017.