The Nikola Case will enable your iPhone 6 or Samsung Galaxy S6 battery to last longer for $89
14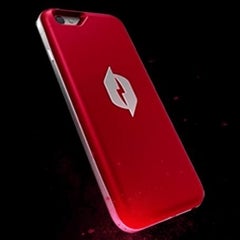 Last month, we told you about a seemingly
revolutionary case made by Nikola Labs
(named after the great inventor and engineer Nikola Tesla), which has the ability to power smartphone batteries with energy harvested out of thin air. Of course,
out of thin air
is just a way of saying it. The Nikola Case is actually harvesting wasted radio frequency energy (including Wi-Fi, Bluetooth, and LTE), converts it to direct current (DC) power, and keeps your smartphone charged for longer via an integrated port.
Nikola Labs now lets interested customers order its case via a Kickstarter campaign - see the source link below. The accessory will be compatible with the
iPhone 6
and
Samsung Galaxy S6
, and should start shipping in January 2016 if you pledge $99 to the campaign, or in February 2016 if you want to pledge just $89.
It looks like the Nikola Case may allow your smartphone's battery to last up to 50% longer. The case will obviously make the iPhone 6 and the Galaxy S6 bulkier (12 mm thick), but you probably don't care too much about that if you really want extra battery life.
In case you're wondering, this isn't a vaporware project. Nikola Labs is working with The Ohio State University to make sure its case will indeed be available next year. Interested?
source:
Kickstarter
,
PR NewsWire