The Move allows you to virtually wear your iPhone
12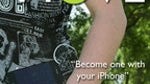 Sleeping with your iPhone?
Now you can wear it as well –
The Move
project on Kickstarter caught our attention with its simplicity: clipping your iPhone anywhere on your clothes happens so easily and tightly that it almost looks like the phone is sewed. But the project's slogan "Become onewith your iPhone" is pretty catchy/creepy as well.
So what is The Move? Nothing more than a
simple holder for the iPhone 4
(works also with same-gen iPod touch) with no straps, clips, velcro or magnets. It won't affect your clothing in any way as you just place it underneath your t-shirt for example where you want your iPhone to be, then place the handset in front of it and snap it right in. You'd only get to see the screen of the device but there are cut outs for the physical buttons as well.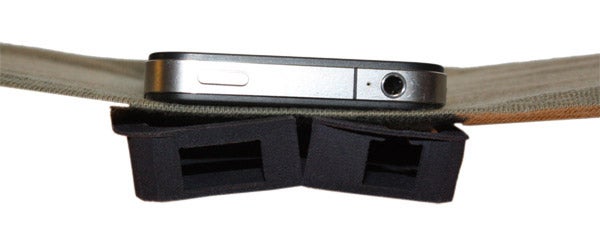 You might wonder what's
practical use
, but there seems to be plenty – shooting videos without having to hold the device with your hands sounds like an awesome idea for going to a concert for once, but also using it as a hands free phone or for listening to music while jogging. It's not yet available but pledging $25 secures you The Move with free shipping to the US and Canada, while for other countries you'd have to add $8. Check out the video below for all the juicy details.
Recommended Stories