Do you sleep with your iPhone? Stick it in a stuffed owl!
8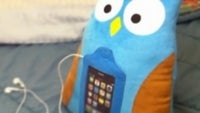 According to a survey of Stanford University students, the majority of people go to bed while using their smartphones. And whether it's to play Angry Birds, or pop off a few neglected emails, we've all done it. Now, a small startup is hoping to produce the ultimate bedtime smartphone accessory.
Swoop the Owl is a stuffed owl that will hold your iPhone, or other similarly sized smartphone, and provide you with a cuddly companion at the same time.
It is designed for the iPhone 4, but will fit other similarly sized devices
. Jim McGraw and Tara Armbruster, the designers behind the Owl, say that their target consumers are teens and tweens. But with more character options, we could see this appealing to all age groups.
If you have small children that like to use your smartphone or iPod Touch, Swoop the Owl would also serve as a cushion, should the child drop your precious device. And, to personalize the Owl, you can get your name embroidered above the device opening.
For $25, this isn't the most practical purchase. We think they should have included a charger port at the bottom, or even a small backup battery within the Owl. But we don't think practicality was really a priority.
source:
Kickstarter
via
CNET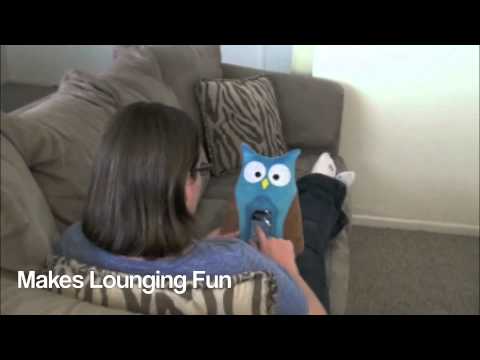 Recommended Stories