UPDATE: The Motorola One 5G is available this week on AT&T
5
We may earn a commission if you make a purchase from the links on this page.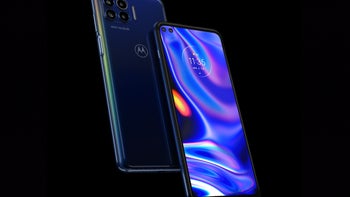 UPDATE:
Motorola has finally announced the pricing and availability for its latest midrange smartphone, the Motorola One 5G. The device will be available from AT&T on September 18 for $444.99, in line with the sub-$500 price tag promised by the company.
The carrier will also run a limited-time deal to offer the device for $5 a month for customers adding a new line on an unlimited plan. Meanwhile, availability from Motorola's own website and other carriers like Verizon (which will offer a ultra wideband version for its 5G network) is forthcoming.
The original article follows.
***
In recent years, Motorola's brand has slowly become synonymous with competent, value-packed handsets, from its reliable G series, super affordable E series, and, more recently, its trendy line of One series smartphones. Early this year, the
company promised a sub-$500 smartphone with 5G support for the American market
, and it's making true on its word with a
rebranded version of the Moto G 5G Plus from July
.
Motorola officially launched the latest offering in its One smartphone lineup, the One 5G, one of the most affordable devices to support the next-gen mobile network it is named for. Following Motorola's
surprisingly solid Edge Plus
and
Edge
smartphones, the One 5G is the fourth to sport 5G connectivity (or the third, if you skip the Moto G 5G Plus).
Just like its international cousin, the One 5G manages to pack a number of sweet specs into its eye-catching blue plastic body, including a reasonably speedy Snapdragon 765 chipset, a huge 5,000mAh battery with fast charging, and a large, 6.7-inch display with a super-smooth 90Hz refresh rate —all of which are fairly impressive for its intended midrange segment.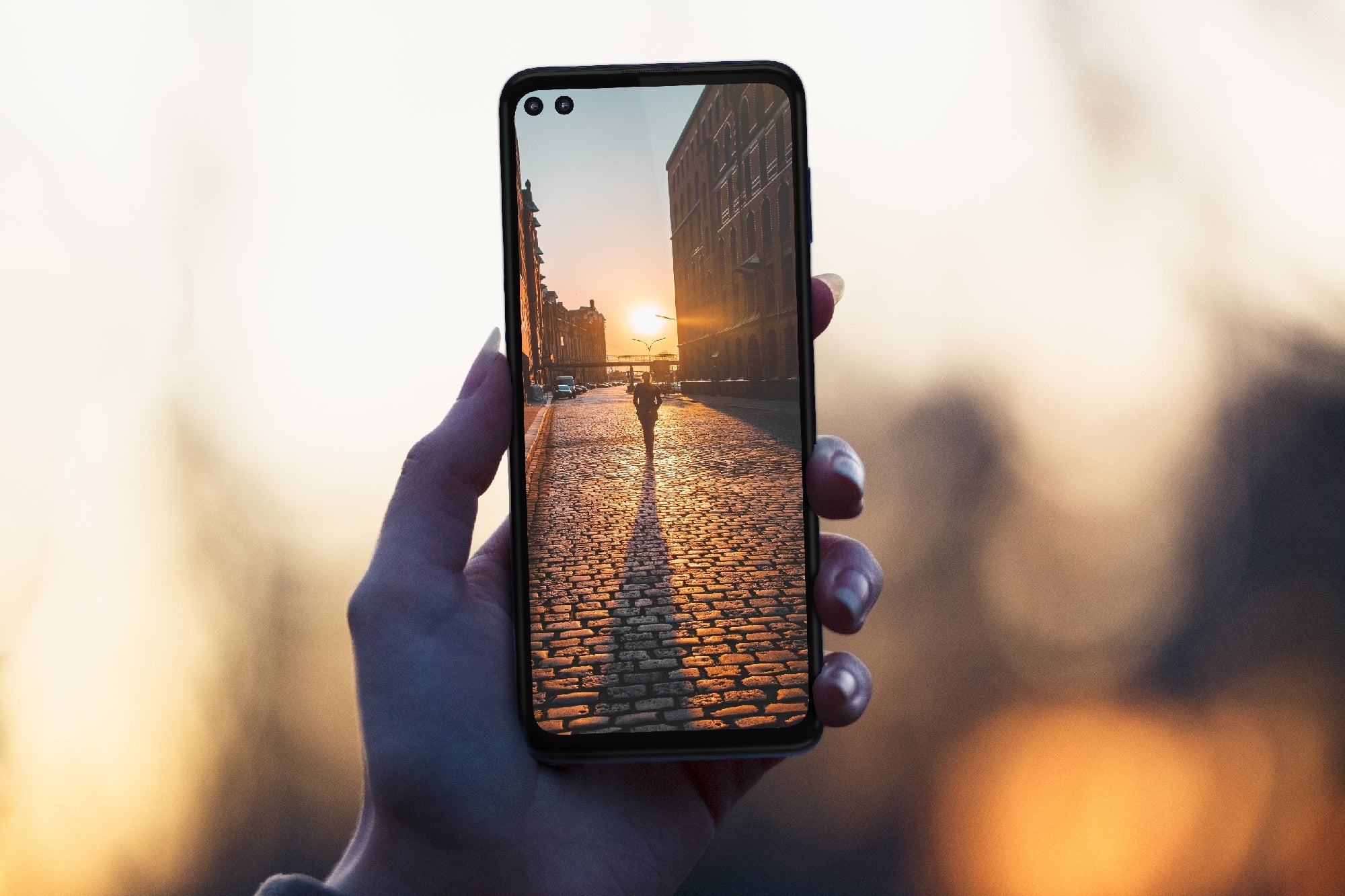 As far as photography is concerned, the One 5G is no slouch with a quad-camera setup featuring a 48MP main sensor with 4:1 pixel-binning for better sharpness and light capture. It's also got a wide-angle lens, a macro lens (
which might

not

suck—
more on that later), and a depth sensor for portraits.
On the front side, the One 5G is one of the few handsets to offer both a standard and ultra-wide selfie shooter, with a double hole-punch design housing the cameras in the front display.
When we tested the same hardware on the Moto G 5G Plus
, both the front and back cameras offered pleasing, realistic shots with good detail and dynamic range in most cases.
The macro lens is where the One 5G showcases its only hardware difference from its international variant in the form of a built-in ring flash, which is meant to provide extra lighting for the macro lens's closeup shots. While the phone is still working with a 5MP sensor for these shots, perhaps the new flash module will actually make a significant difference for macro enthusiasts.
As far as the internals go, the One 5G is in line with many of its Moto brethren, featuring 4GB of RAM to back up the Snapdragon 765 processor, which should be enough for snappy performance in most use cases. Storage space is capped at a fairly generous 128GB, along with microSD expandability. NFC for contactless payments and a 3.5mm headphone jack are also present for plugging in your favorite wired earbuds, but like many of its competitors, wireless charging isn't supported.
The Motorola One 5G sticks to the smart pairing of competent specs and attractive pricing, a strategy that's been especially popular this year. After all, this is only the latest phone to try and push the limits of a midranger in these past months, following successful efforts from Google's Pixel 4a, Apple's iPhone SE, OnePlus's Nord, and LG's Velvet. However, Motorola has been one of the pioneers of the good enough/cheap enough formula, and their proficiency is certainly evident across the board with the One 5G.
Speaking of value, the One 5G's exact pricing is unknown, but the Moto G 5G Plus launched around $400, so we can expect something in that ballpark—Motorola stressed its commitment to keeping the phone under 500 dollars, hopefully by a large margin. With that in mind, the Motorola One 5G will definitely be one of the budget-friendly 5G devices available in the United States.
The phone will be made available on AT&T in the coming days, while an ultra-wideband version will launch on Verizon in October. An unlocked version is not currently in the works, and ditto for a T-Mobile/Sprint variant.
Though the Motorola One 5G isn't exactly the new face we were expecting, there's no shame in launching off of one of 2020's better midrange smartphones. It's still got a great mix of power and value, making it a welcome addition to the American mobile landscape.