The LG G4: Yay or Nay (poll results)
97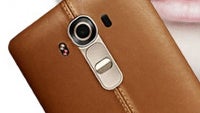 There are very few, and very tiny chinks in the LG G4's armor, and that means friends, family, and acquaintances will all be contemplating getting it once met with it in store. Yet,
weaknesses it has
. It's got slightly less powerful processor and memory than the best out there, and if you don't want to cough up for the leather-clad version, you'll be met with a plastic phone – one of the last at the flagship tier.
For most users, these will be considerations that are only secondary to design and looks, or completely offset by the promising 16-megapixel main snapper with optical stabilization. For our more discerning readership, however, some of these may be a thorn in the eye. Which is why we wondered what you thought about the LG G4 immediately after the news of its announcement broke out.
As it turns out, most people (42.27%) found the G4 to be 'okay', but not compelling enough to get them to whip out their wallet whenever it becomes available for purchase, while 18.82% found it downright disappointing and unfitting (we assume) LG's reputation. The remaining 38.92% – not a small number, mind you – disagree with the rest, and give LG top marks for their work on the G4. As for us, we're still on the fence right now, and will be until we get our grubs on a review unit and poke around a bit (or a lot).
Proof of the above-mentioned split below.
Recommended Stories