The FBI now faces cracking the Minnesota stabber's iPhone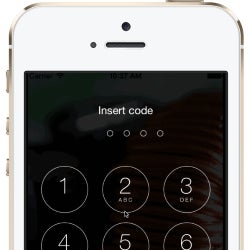 The FBI might find itself in odds with Apple once more as it's trying to unlock another iPhone that belonged to a dead terrorist. At a conference in St. Cloud, Minnesota, the agency announced that it's in possession of an iPhone which belonged to Dahir Adan, the ISIS-linked terrorist who stabbed ten people in a Minnesota mall before a police officer shot and killed him.
As with the iPhone 5c, which belonged to Rizwan Farook, the San Bernardino killer, Adan's device is locked with a passcode, and the FBI is currently trying to break into it by assessing its legal and technical options. But if the iPhone is a 2014 or later, not even Apple may be able to decrypt it, due to the additional security incorporated in its hardware. Currently, it isn't known whether the FBI has sought assistance from the Cupertino company.
Additionally, the FBI has analyzed more than 780 gigabytes of data scavenged from multiple computers and other electronic devices during its investigation. It's also conducting an extensive review of his social media and other online activity. We'll have to see how the case will develop in the coming weeks. Apple already turned down the FBI once, refusing to crack Farook's
iPhone 5c
, despite having the ability to. But if Adan's iPhone is a newer model made in the past two years, not even Apple might be able to provide assistance.