The Essential Phone has a weird cutout display
26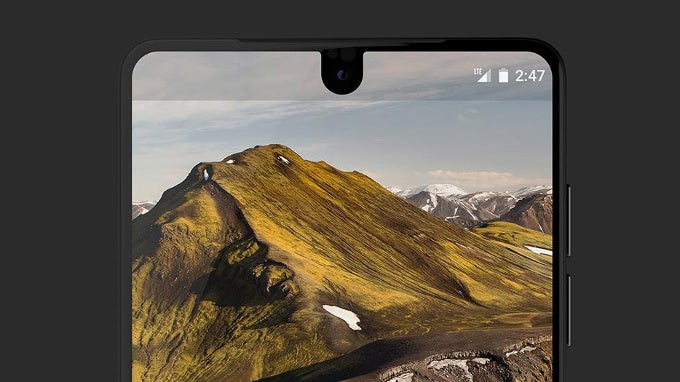 The cutout display, front and center
The
Essential Phone
is now official and one thing you cannot deny about it: it is not afraid to dare and dream big. It competes with the best phones out there: the iPhone and Galaxies, and it dares dream up a new modular system, even after others like LG recently failed spectacularly with their own takes on a modular system.
The Essential Phone is gutsy.
It is gutsy for one more reason: there is one other small thing that everyone will notice about the Essential Phone from the very first time. Yes, it's that cutout screen. The jury is still out on how to call this: Moto had the notorious 'flat tire' on its smartwatch, but here we don't have a round screen. What we have is a small, but very weird cutout in the middle top section of the display.
Apple would probably have called it a 'courageous' move
Call it the cutout screen, call it 'the crease', or whatever else comes to mind (our bet is that Apple would call it
courageous
), but you cannot deny its weirdness. And yes, it's definitely a bit ugly.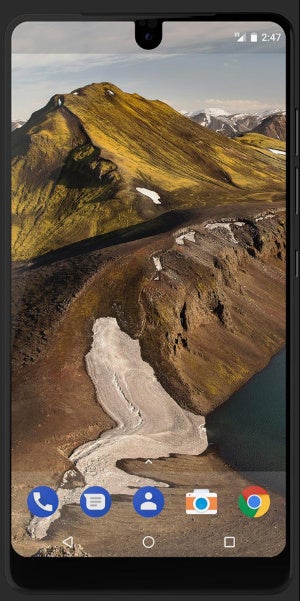 The cutout takes less than 1% of the screen, but it looks like more
But what does it mean in practical terms?
What will happen to full screen apps like YouTube?
Will they show black bars at the top?
Or will that small part of a YouTube video simply be missing?
Or do we get to have a choice between these two inevitable evils?
So far, the Essential Phone clearly shows that with wallpapers, there will be no black bars: a small part of the wallpaper will simply be missing.
Essential owns the cutout: it makes it part of the Android notification tray and it even uses what's on the side for displaying additional controls in apps like the camera.
This way, the top part of the screen acts a bit like the second screen on the LG V20.
Essential is yet to answer a lot of questions about the cutout
Small peculiarities like this one tend to quickly grow into a huge topic among users and we are already seeing discussion about this being one of the most discussed aspects of the Essential Phone. We measured the size of the cutout: it's about 0.5% of the whole screen, but it is the fact just how noticeable, how up-front and in the center it is, that will make it a polarizing issue.
What do you think about this weird cutout in the screen: is it something that bothers you? Or do you gladly accept this as a necessary evil to get that coveted edge-to-edge screen?