The Essential Phone: yay or nay?
26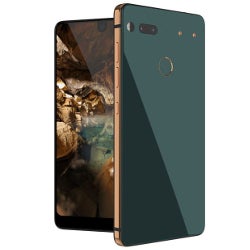 So, the
Essential Phone
was
revealed today
— a powerful flagship of a smartphone with an all-screen front, a titanium and ceramic body, a magnetic connector for modules on its back. Announced to be designed to serve the user through and through, it's said that it will be fully unlocked and will not have any sort of pre-installed bloat. Additionally, it's supposed to "play nice" with competitor's smartphones, as Mr. Andy Rubin's main drive to found Essential was his discontent with how 21st-century tech is still relatively closed off from communicating with its own ecosystem.
In any case, it's a cool-looking handset that's gonna set you back about $700 whenever it happens to be released, and it might be a while — we haven't seen a physical version of the handset, just renders. So, are you interested?