The Essential Phone is getting double tap to wake, EIS and Treble for fast updates
10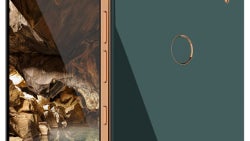 Riding on his creator-of-Android clout, Andy Rubin reportedly raised $300 million from investors for his
Essential
undertaking, which has so far resulted in a phone with a very promising ideas, but ho-hum execution, as most initial efforts turn out to be. While Essential doesn't disclose sales numbers, analysts back in September mapped its uptake to be just 5000 units, as the handset was plagued by
poor camera reviews
and other mishaps, and it was unfortunate to come to market when "all-screen" phones from the most popular manufacturers hit the tape as well.
In addition, Essential had its fair share of publicity troubles, as
Andy Rubin took a brief hiatus
to work on his workplace relationship ethics, but now seems to be back at the helm, and things are happening. At its latest Reddit AMA, Essential mentioned a laundry list of features and bug fixes that are coming with future updates. First off, the Essential Phone's final Oreo firmware should include the handset in the exclusive club of Google's
Project Treble
phones, guaranteeing ultrafast updates going forward. In addition, double-tap to wake/sleep is in the cards, as well as electronic video stabilization and immersive mode when watching videos. A couple of fixed for the too loud minimum value, or the echo in the earpiece are also in the work, as is the screencasting issues with the beta Oreo build, too.
To keep a sort of sales momentum going for the initial batches produced, the Essential Phone's price was slashed way down to $400-$500, with various promos and bundles going on. This might have
propelled the handset to 50,000 units sold
, judging from the uptake of the Essential camera app at the Google Play Store. That's some decent news for the embattled project, and we cross fingers that Andy Rubin pulls through, as we really liked the initial idea for a 5.7-incher housed in a 5-inch body made of alloy that only one niche German company can produce in the needed quantities, not to mention the stock Android, modular design, and other svelte ideas that will hopefully be developed further for the
Essential Phone 2
, if there ever is one.