Now is not a good time for this: Andy Rubin takes leave from Essential to avoid "inappropriate relationship" scandal
27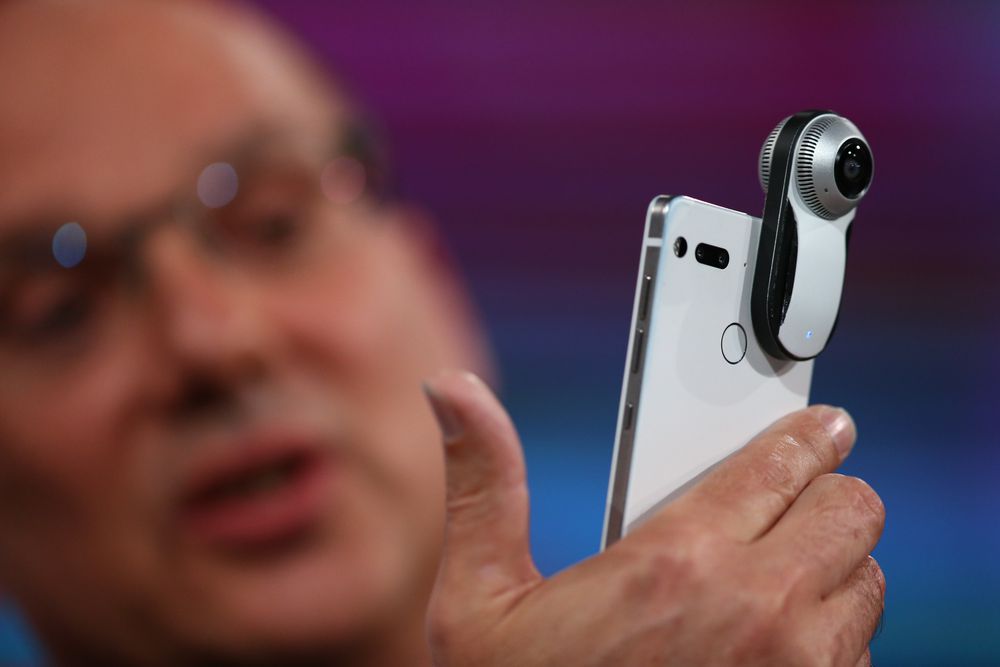 Uh-oh, Essential might be in trouble. Well, the startup is actually in trouble already, as its premium product — the
Essential Phone
— hasn't been selling well at all and has seen its price
slashed to $449
, down from the $699 it launched at just 3 months ago. But now, trouble is brewing around company founder Andy Rubin, which will pull him away from the business right during the holiday shopping period. Ouch!
As a reminder — Andy Rubin was a co-founder of Android and a Senior Vice President of Mobile for Google, overseeing the development of the operating system for years until he left in 2014. This year, he announced his desire to produce a "no-nonsense" phone that offers top-notch, vanilla experience to the user and is future-proofed with cool optional hardware accessories — the Essential Phone.
Now, trouble from Mr. Rubin's recent past is gaining up, forcing him to take cover in an attempt to avoid a scandal, which looks like it could be largely unnecessary.
According to a report by The Information, Mr. Rubin left Google shortly after an investigation over complaints that he had an "inappropriate relationship" with a female colleague. See, Google has a policy against relationships between supervisors and subordinates, so this is not a "harassment" type thing — it's an issue of a VP having an alleged romantic relationship with an employee.
Anonymous sources say that the internal investigation concluded that Mr. Rubin's behavior was improper and showed bad judgment. After the story broke, Andy Rubin's spokesperson — Mike Sitrick — stated that "any relationship Mr. Rubin had while at Google was consensual" and that Google never said that Mr. Rubin engaged in misconduct, nor did he.
However, shortly after The Information spoke with Mr. Sitrick, Essential employees were informed that Mr. Rubin would be taking leave from the company for personal reasons. When he would be back is up in the air.
So, simplifying the information that's out there thus far — Mr. Rubin had an alleged relationship with an employee at Google, breaking company policy, which may or may not have been a catalyst in his leaving the company. Now, 3 years later, the story should be done and buried, but since it popped up at a time when celebrity misconduct stories are running rampant and fueling an ever-spinning outrage machine, it seems Mr. Rubin decided to stay safe and keep his head low.
Do you think this should be coming up at all? Is Essential in trouble?