The BLOCKS smartwatch is coming, and why modular design might be best suited for wearables right now
10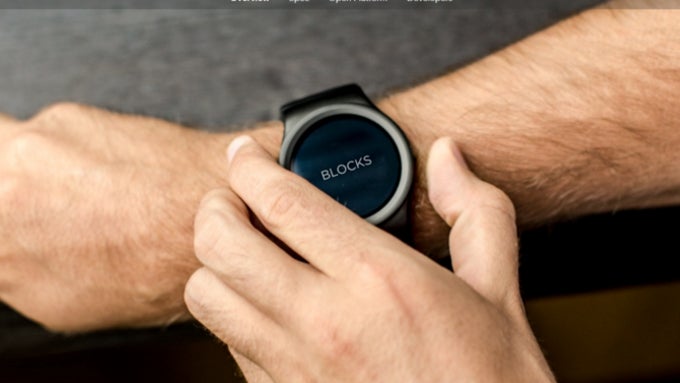 After shattering its initial $250,000 Kickstarter funding goal, raising upwards of $1.5 million from over 5000 backers, the
BLOCKS modular smartwatch
is finally ready. Well, almost. You can pre-order it right now in three different colors for $330, but the expected release time-frame is October 2016.
BLOCKS is a curious gadget – the world's first modular smartwatch after all – and its ambitious design could either turn it into the hottest thing on the smartwatch market or doom it to tech oblivion. Modular design – its mainstream incarnation at least – is in its infancy now. Between LG's rather timid foray with the
LG G5
and Google's outlandish promises for a build-your-own-phone-from-Lego-blocks (a.k.a
project ARA
), now we have a seemingly more reasonable in-the-middle alternative in the face of
Motorola's Moto Mods
system. But let's focus on smartwatches and modular design, for they might by a match made in heaven.
Think of it: while smartphone manufacturers are sweating over how to make some rather bulky swappable components fit into the overall design of their already sizable products – without botching them completely, mind you – wristwatches have always been a two-part thing with interchangeable wristbands. And since metal wristbands are pretty much always a chain of metal blocks (couldn't resist) anyway, the rather small modular components of BLOCKS might well turn it into the first truly desirable modular device that doesn't compromise design just to make something new sort of work. Anyway, we'll see how things turn out when the watch is released this fall.
Another interesting feature of BLOCKS, apart from its modularity, is that it doesn't run Android Wear, but rather a modified version of Android 6.0 Marshmallow, which makes it compatible with iOS devices as well. The watch features a round 1.39-inch AMOLED display with Gorilla Glass and a resolution of 400 x 400. The stainless steel water-resistant body encases a Qualcomm Snapdragon 2100 Wear processor, backed with 512MB of RAM, 4GB of flash memory and a 300 mAh battery, expandable via modules. Interestingly enough, users will be able to add as many extra battery modules as they want – or at least as many free slots as they have – each of which is promised to extend the BLOCKS' battery life by around 20%.
Six modules will be available for BLOCKS when it launches:
Battery Module – extends the battery life and charges the watch even when it's turned off. Extra battery modules provide the mAh remaining as well as the charge remaining in the battery.
Programmable Button Module – the module can be assigned to anything, whether it be a function on the watch, phone, or other connected devices.
Flashlight Module – a white LED flashlight module
GPS Module – a GPS/GLONASS module which allows the BLOCKS location providing independence from the connected devices.
Adventure Module – a 3-in-1 sensor which combines digital humidity, pressure and temperature sensors in one.

The BLOCKS modular smartwatch can be preordered right now in three different colors for
$330
, bundled with 4 modules. Extra modules are $35 each; shipping for the U.S. costs $11, while international shipping is $15. The watch is expected to be released in October 2016.