The AnTuTu 133K score record-breaker LeTV LeMax Pro to be announced in the US
25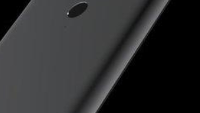 LeTV is yet another peculiar company
from the far East
, which, much like its competitors, offers smartphones with powerful hardware, priced at lower than average price points. Of course, in 2015, you don't get noticed by just offering bargain smartphones – LeTV made sure to do some proper PR with statements about Apple being
an innovation Nazi
, and bold commecrials, which claimed "USA, LeTV is coming!".
Well, that was months ago and we still haven't seen a LeTV smartphone released in the States, but this may change soon. Invitations about an unveiling event have been sent out and it is widely believed that the company will be announcing the LeTV Max – the Snapdragon 820-toting smartphone that allegedly scored
133,357 points on AnTuTu
.
Whether this means that the smartphone will be sold in the US or not, one can only speculate. There's also the question with the alleged Snapdragon 820 exclusivity. As a reminder – a recent rumor claimed that Qualcomm's Snapdragon 820 would be exclusively reserved for use by Samsung well until Apri, 2016. This only makes sense, as Sammy helped in designing the chip.
We could be seeing a case of LeTV racing to announce a phone that it won't be releasing any time soon, just for the sake of stirring the pot a bit. A good example of this type of strategy is Huawei and its Mate S with Force Touch announcement. The pressure-sensitive variant of the Mate S was announced a couple of weeks before Apple unveiled the iPhone 6s. But the Force Touch-enabled Mate S has not yet launched.
Back to the LeMax Pro, its
rumored hardware
is a 5.5" display with a 2560 x 1440 resolution, Qualcomm Snapdragon 820, 4 GB of RAM, 64 GB of internal storage, a 21 MP main camera and a 4 MP selfie snapper. The phone will, of course, run on Android 6 Marshmallow. Sounds like a pretty standard, top-shelf smartphone for 2016. Now, will it be sold in the US, and what price-tag should we expect to see? Those are questions we'd love to see answered soon.