Thai carrier TrueMove H offers a touching dramatization for compassion and giving
2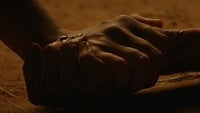 If you spend any length of time perusing the internet, chances are you have come across some of these 3-minute video advertisements out of Thailand produced by TrueMove H, the nation's third-largest mobile provider.
One of TrueMove's enduring themes is promoting compassion and giving. The carrier has done so for years through a series of heart felt television ads that have gone viral on their own merits.
The most recent ad presented by TrueMove recounts the trials of an allied prisoner of war during World War II when the Japanese were in control of Thailand. The story shows the compassion of one young woman, and a prisoner at POW camp Kanchanaburi, Thailand, who was tortured and put to work to build a Japanese railway bridge. The young girl herself finds herself the focus of the occupiers' ire when she simply reaches out to the allied soldier.
Thailand was a bridgehead for Japan to operate throughout much of Asia during World War II. Despite the horrors many experienced during the conflict, locals risked their own lives to help the prisoners. After the war, many of those people were revered for their efforts, and the stories of their giving are the root of TrueMove's latest campaign for compassion and giving.
There are a number of campaigns TrueMove is advocating giving to, including UNICEF-Thailand, the Red Cross, and Thai Child Rights. We have the World War II ad, and a following documentary about the story of Thailand's giving during the Japanese occupation. Following those two, we included another "big hit" from TrueMove's giving campaign in 2013 which is sure to be familiar to some.
TrueMove H is certainly not the first company to embark on such elaborate campaigns, but we are hard-pressed to think of any that is as thoughtful or effective.
Note

:
The video content shows what some may consider disturbing imagery.
via:
The True Meaning of Giving
(TrueMove H campaign page)