With Apple News+ available, Texture will close on May 28th
4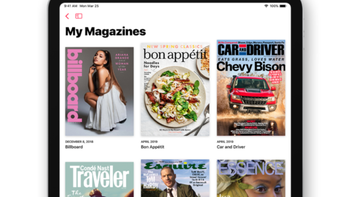 Meanwhile,
Apple has posted this news on the Texture website
, saying "Goodbye Texture. Hello, Apple News+." A link is included that allows iOS users to sign up for a free one month trial. Right now, in fact, iOS users with a Texture subscription can simply transition over to Apple News+. Android users with a Texture subscription aren't as lucky since there is no Apple News+ app available for that platform. Android users might want to consider Magzter,
available in the Google Play Store
. The app is offering one year of unlimited access to over 5,000 magazines for $49.99, a $50 savings off the regular price.
Apple is aiming to do $50 billion in services revenue by 2020, doubling the $25 billion that the unit grossed in 2016. With over 100 million active iPhone units, this is how Apple tries to combat sluggish iPhone sales in key markets. Consisting of Apple Music, Apple Pay, AppleCare+, the App Store, iTunes and more, the race to hit $50 billion will be helped by the trio of new subscription services that Apple announced last Monday: Apple News+, Apple TV+ and Apple Arcade (starting this fall).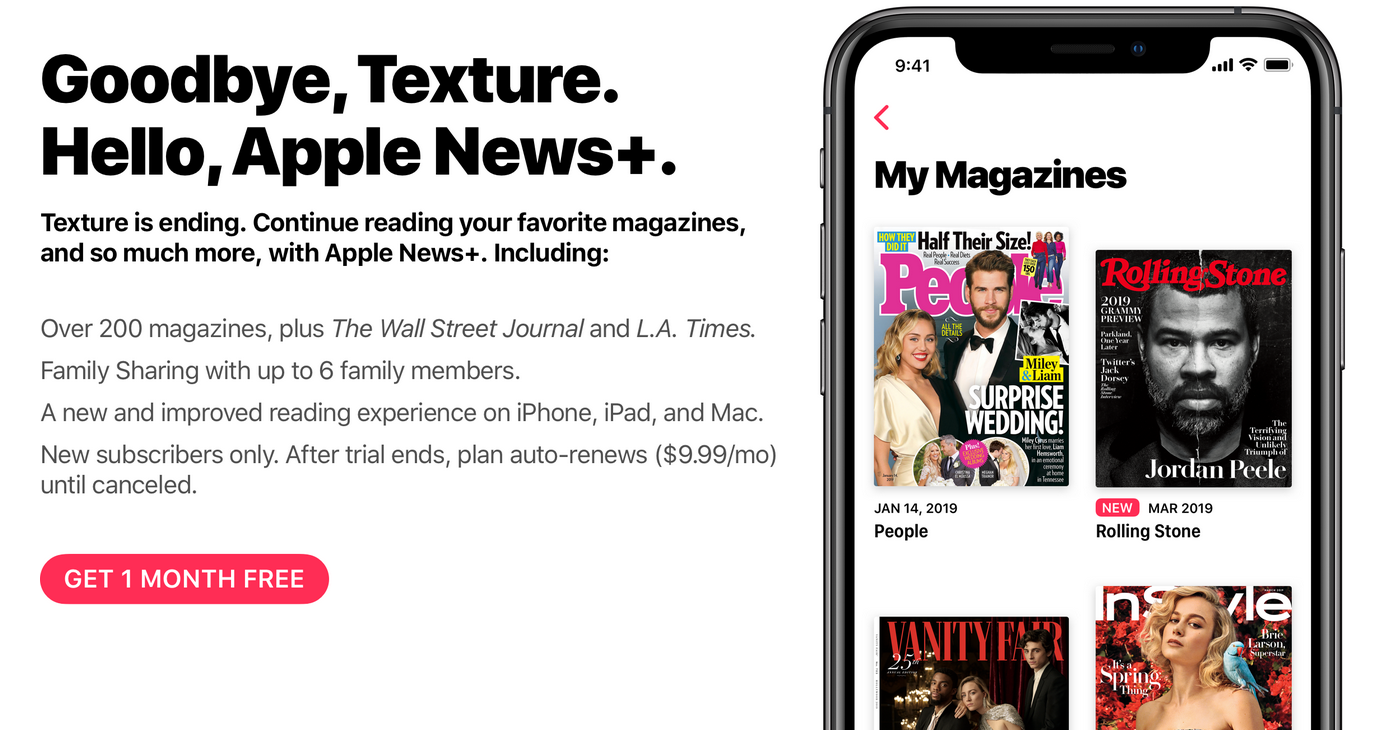 Apple is closing Texture on May 28th