Texting is now more popular than calling; a study says so
5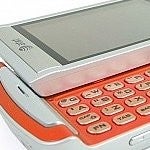 According to a recent study,
texting is now the most popular use for a cellphone
, while calling holds the second spot for the first time in history. This is the conclusion that
TomiAhonen Consulting
arrived at after crunching some numbers and analyzing the data from a survey conducted in six industrialized countries.
The said survey reached out to a total of 5,636 people from Australia, France, Germany, Italy, the UK and the United States. Two of the questions it included were "do you use SMS on your mobile phone" and "do you use voice calls on your mobile phone". Interestingly, the usage level of text messages in the U.S. stands at 64%, while in Australia, that figure goes as high as 86%. At the same time, voice calls have a rating as low as 68% in Italy, while in Germany they hold a rating of 80%.
After putting all numbers together and taking the countries' population into account, it becomes evident that text messages have a usage level of 71.52% versus 71.48% for voice calls. Sure, the difference is marginal, but present indeed. And while it is true that the six countries, in which the survey was conducted, account for only 8% of the world's population, other major nations, such as Japan and South Korea, have long made the transition from voice calls to text messaging. Furthermore, the usage level of text messages in a number of countries, such as China, The Phillipines, and Finland is well above the 90% mark. That being said, texting may have an even stronger lead over voice calls on a global scale.
The complete analysis is an interesting read and can be found at the source link below. Of course, do not hesitate dropping a comment and letting us know what you use your phone for the most. Are you a
texting addict like the majority of the U.S. teens
, or you prefer good ol' voice calls?