Texas Instruments says the death of OMAP has been greatly exaggerated
7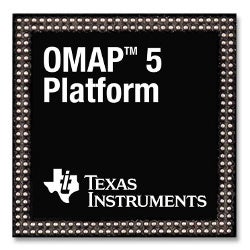 A lot has been said of the demise of Texas Instrument's OMAP processors. The mobile CPU market is getting extremely crowded to the point where TI's own shareholders have pressured the firm to move on to other fields. TI's
own statements
have indicated that they plan to shift focus away from smartphones and tablets to other embedded systems. Now TI seems to be pushing back a bit against the perception that they are abandoning the OMAP platform.
In part this may simply be due to the fact that they are still making OMAP chips for tablets and smartphones, after all its OMAP 5 chips
have just started sampling
to hardware manufacturers. Perhaps someone at TI realized that they may be decreasing the marketability of their newest generation of chips by prematurely announcing their exit from the market? Whatever the reason, TI has changed their tune, emphasizing that rather than abandoning OMAP they plan to expand the brand to "
embedded applications such as automotive, industrial, enterprise communication, vision and robotics, to grow the OMAP footprint beyond mobile
".
But is TI's new stance really any different from what they said last week? There is no official word on whether future generations of OMAP processors will service mobile devices as well as embedded systems, so it appears more likely that TI just doesn't want to lose the value of the OMAP brand during this transition. On the other hand, the first OMAP 5 chips won't show up in phones until 2013 and will probably end up in phones for a year or two after that, so even if OMAP 6 cuts mobile out of the equation, TI will probably be producing chips for phones and tablets well into 2014 at the very least.
source:
GSM Arena