Test your multitasking skills with Mini Mix Mayhem
4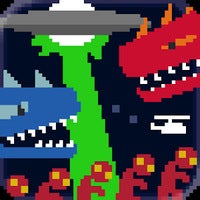 Think you're good at multitasking? You're actually not. Nobody is. Our brains simply aren't built for the purpose. This, however, can't stop us from having a little fun with our inability to focus on many things simultaneously, can it? And here's a game built around this idea - Mini Mix Mayhem.
The game is actually made of several mini games. There's over 20 of them in Mini Mix Mayhem, with up to four, picked at random, appearing on the screen at the same time. While every mini game is dumb simple on its own, playing several of them simultaneously is much harder than you might think. You will have to memorize patterns, steer cars, shoot gargoyles, zap aliens, solve math problems, and perform many other tasks, all the while constantly keeping track of four different screens, which is challenging, to say the least. You're given ten lives, with one taken away for each failed mini game, and when they all run out, the game is over.
Mini Mix Mayhem is not only for playing solo. There's a 2-player mode as well where 2 people play on the same device in a split-screen fashion. If you're like us, you'll spend more time playing the game with a buddy. In fact, Mini Mix Mayhem is probably going to be a hit if you pull it out at the next family get-together.
So yeah, Mini Mix Mayhem could be a great time waster. But don't take our word for it. Go grab it for your iOS or Android device.
| | |
| --- | --- |
| Developer: Chris Burt-Brown | Download: Android, iOS |
| Genre: Arcade | Price: Free |