Ten of the most well-made stealth games for Android and iOS
3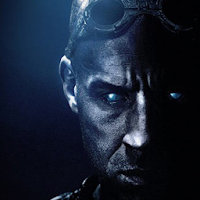 Ah, stealth games – still a bit of a niche in the world of gaming. Sure, some mainstream developers have acknowledged the appeal of sneaking around, leaving enemies clueless, but, at most, their titles will only incorporate the option to an extent. Sooner or later, players are bottlenecked into battle or some sort of conflict.
On the other side of the spectrum, stealth games have slowly moved from being completely unforgiving, to incorporating some sort of chase / hide mechanics and even giving the protagonist various ways to actually battle enemies head-to-head, which waters down the genre and leaves hardcore fans hungry for a real sneaking title.
Moving on to mobile, it's only natural that there would even be less stealth games available. Mobile developers have their heart set on reaching a wide audience and niches often get overlooked, especially since anything more "serious" than casual gaming on smartphones and tablets is yet to pick up. Still, some game makers prove themselves brave enough to actually try and tap into the unclaimed market.
So, we set out to find the best titles in the App Store and Play Store that can sate a sneaking fan's hunger, at least for a bit, while they are away from their PC or console. Feeling the need to outwit and creep past armies of clueless opponents? Check these titles out!
Riddick: The Merc Files
Price: $2.99
A top-down 3D sneaker that has you controlling none other but Riddick – the ultimate bottom-kicking anti-hero of the universe. The game is not as good as the old Escape from Butcher Bay for PC and console was, and we missed the raspy narrating voice of Mr. Diesel. But hey – we have Riddick, light-and-shadow stealth gameplay, and cool dodging maneuvers for when we are spotted and shot at.
République
Price: $4.99
An episodic stealth game that actually tries to tell a deep, tied-up story. The title has been developed specifically for mobile and it even breaks the fourth wall by pretending that the protagonist calls the player to ask them for help. The player then takes control of various cameras in the heroine's vicinity and helps her sneak around by telling her where to go.
$5 gets you the first episodes with 2 and 3 costing an additional $5 for each.
Hitman GO
Price: $4.99
More of a strategic board game than a stealth title, Hitman GO still manages to somehow retain the spirit of the franchise, requiring players to think ahead and plan meticulously in order to complete their missions. Fans of the PC and console games may be disappointed at first, but they will find that this title is just as infuriatingly addictive as its "big" counterparts.
Hitman: Sniper
Price: $4.99
Sure, a "shooting gallery"-type title may be a surprise to see in this list. However, if one wishes to reach the top score in every level of Sniper, they will need to think of it as nothing less of a stealth assassination game.
Aside from plain shooting at your targets, you can shoot various objects around the map to create distractions. If you wish to remain a shadow, each kill must be planned so that the victim falls in a silent, out-of-sight spot. The gunplay is also pretty well done, keeping you engaged even when you reload – a pretty good title for fans of both Hitman and assassination games as a whole.
CounterSpy
Price: $4.99
A side-scrolling tactical espionage game taking place in a fictional version of the Cold War era. You work as an agent of C.O.U.N.T.E.R. – a neutral agency that tries to keep the two warring superpowers in check, preventing a nuclear disaster. The game can be played endlessly, as levels are randomly generated, and there is always a player's high score to beat – when you pass someone on the ladder, you can find their body in your next mission, giving you a nice points boost. This is as far as the multiplayer portion goes, though.
Robbery Bob 2: Double Trouble
Price: $2.99
It may look silly, but it's a tactical stealth game, moreso than many other "serious" titles. Robbery Bob is a bit colorful, and a bit childish, but no one said that gaming needs to be grim, bloody, and evil. The game has you controlling Bob from a top-down perspective, leading him around various traps and obstacles (and guards, of course!) on his mischievous adventures.
Coward Knight
Price: free
Coward Knight lives in a kingdom where princesses get kidnapped so often that heroes have almost become extinct. That's why when the king's daughter gets kidnapped again, her only hope is a cowardly little guy who looks like he can barely carry his own armor. What is our protagonist to do when he is not a warrior? Sneak, of course!
Coward Knight is a top-down 3D stealth adventure that seems to keep the spirit of the more unforgiving stealth games of old. Best of all – it's free!
Plight of the Zombie
Price: free, with in-app purchases
In recent years, pop culture has been increasingly interested in slaughtering armies of zombies. So what is an undead fellow to do if they need to find some juicy brains but are constantly in danger of being popped in the head by a pesky human? Well, in Plight of the Zombie, you get to experience the zombie part of the living vs non-living conflict. It's a top-down puzzler that has you avoiding humans with shotguns as you gather brains (innocently scattered around the level!).
Third Eye Crime
Price: $1.99
This game is a top-down 2D sneaker that doesn't add something new to the mobile incarnation of the sneaking genre, however, it combines many established elements successfully and is arguably a must-have for stealth freaks.
You play as Rothko – a slick thief living the criminal hi-life in '50s USA. Every level will have you on a mission to steal a valuable object and leave the premises uncaught. Now, "uncaught" is key here, as this stealth game will usually force you into being seen. It is designed around its evade-the-chasers elements and ends up being a fast-paced puzzle by the end of each level. Rothko, of course, cannot harm enemies, however he has access to an arsenal of gadgets, such as sound producing distractors, camouflage, speed boosts, and others. Each level has 3 challenging achievements, assuring that hardcore gamers will have some replayability to look forward to.
Deus Ex: The Fall
Price: $6.99
Sure, you can go through The Fall guns blazing, tearing it through the enemy lines. But you can also full-stealth it through most of the game. The game is not favored among console and PC players due to various issues in both gameplay and plot. However, when compared to the state of the mobile games market, it's actually among the better games one can get for Android or iOS.